Todays Opening Hours
Tuesday : 8:30 - 5:30
closed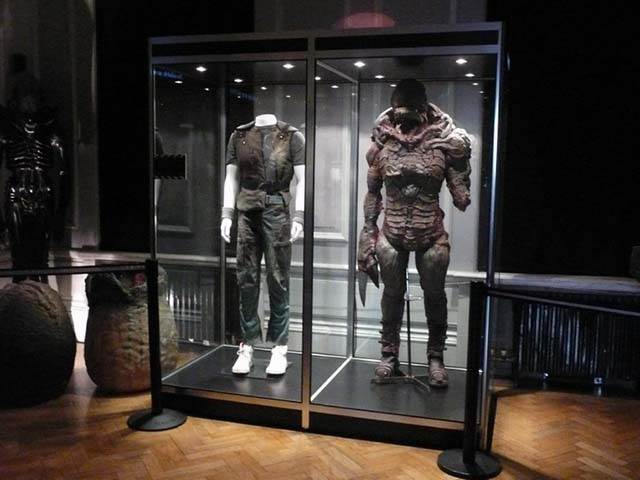 Display Counters, Display Cabinets, & Wall Cabinets
With over 30 years of specialist experience in the supply of aluminium framed display cabinets and showcase products HDS Showcases has built an enviable reputation for the design and manufacture of quality custom built products.

Whether you are looking for a unique retail display or a showcase for treasured items or trophies we can manufacture high quality products at a competitive price so please call us for a quotation or to discuss the most suitable solution for your requirements.

Bespoke Retail Cabinets
HDS Showcases offers a robust range of display cabinets for the retail industry.

From a simple stand-alone cabinet to a complete floor layout HDS showcases have a wide choice of styles and available. Also due to their high specification and potential customisation possibilities, our range of SELECT PLUS is the preferred choice for many of our customers.

Bespoke Museum Cabinets
From a simple waist high artefact cabinet to large costume cabinets our bespoke museum display cabinets are built from an aluminium framed system to a high standard created to compliment any museum environment.

Bespoke Trophy, Exhibition & Showroom Cabinets
HDS offers one of the most comprehensive ranges of Bespoke Trophy, Exhibition and Showroom Cabinets. Recent clients include Colleges, Costume Exhibitions, Ceramic Art, Ornamental Display and SQ Cabinets at the Silverstone Race Circuit Exhibition.

Bespoke Select Plus Range
This is our premium range of glass cabinets. The Select Plus Glass Display Cabinets from HDS utilise the very best in materials and include twenty classic and stylish cabinets including counter display cabinets, full size showcases, wall cabinets, table cases and pedestal cases.
This unique range of glass display cabinets are manufactured from rounded profile aluminium framework and anodised in silver then polished to a high quality shine.

The range includes:

SD 2000 Counter Cabinet
Toughened glass to all sides, two adjustable shelves and in line plinth

SD 2500 Counter Cabinet
Black laminate panels with halogen lights

SD 2300 Table Cabinet
Black powder coated frame with green felt covered base panel

SD 4000 Wall Cabinet
Two halogen lights and grey laminate backing and base panel

SD 2300 Table Cabinet
This table cabinet is black powder coated and incorporates green felt base

SD 3100
Full height cabinet 2mt high with three adjustable shelves and locking cupboard in white laminate and integrated lighting inside top canopy as an option

SD 2100 Counter Cabinet
This is a customised version of the 2100 series cabinet and includes a hinged glass top and castors

Stock Display Cabinets SQ Range
HDS also offer a wide range of stock display cabinets which come fully assembled incorporating halogen lights, toughened glass, adjustable shelves and locking doors.

Available in a wide range of sizes and configurations the high quality stock range from HDS are suitable for many applications including shops, hotels, leisure clubs, schools, universities, colleges, receptions, exhibitions and even look great in living rooms and dining rooms.

This is only a small sample of the wide range of high quality display cabinets available from HDS so to find out more why not visit our online shop.

www.hds-showcases.co.uk
Related Products and Services
Museum costume cabinet

Aluminium and glass museum display cabinet

Aluminium framed display counter

Jewellery display cabinet

6 ft high glass display cabinet

Bespoke glass fronted shop display cabinet

Contemporary wall mounted jewellery cabinet

Bespoke glass model showcase

Bespoke Model Covers in Museum

Wall mounted LED lit glass display cabinet

Satin silver and glass shop display counter

Shop display counter with LED lighting

Spectacle display cabinet

Model collectors cabinet

Wall mounted jewellery cabinet

Glass and aluminium Display Cabinet

Glass Display Cabinet

Glass Display Cabinet with storage cupboard

Glass Tower Cabinet

Small Glass Wall Cabinet

Large Glass Wall Cabinet

5

stars based on

6

customer reviews
Write a review
By Pat , Cambridge United FC supporters club
This is just to say how delighted we are with the cabinets, which arrived on time & were installed with courtesy and efficiency. This is an outstanding job – many thanks.
Was this review useful?


By Heritage Development Manager , Maryhill Burgh Halls Trust
I was very pleased with the cabinet I ordered for Maryhill Burgh Halls in Glasgow earlier this year from Harrison Display Systems and I would like to order another display cabinet as my exhibition and heritage collection has grown.
Was this review useful?


By Mrs Louisa Nixon Executive PA to the Headteacher , Wollaston School
The cabinets look fantastic! One very happy customer! Thank you so much for all your help.
Was this review useful?


By Ann Essen , Abbotsbury Swannery
I cannot delay my thanks for the beautiful Display Case that you have made for the Swannery. It arrived by 11.45am and the staff set too and wired it up when Luke arrived with the Skeletons, at 2pm. It all went together as expected. It out shone everyone's expectations. When it is lit up the black background makes the display perfect. On behalf of the swannery thank you very much. For now my grateful thanks, it has been a pleasure working with you,
Was this review useful?


By Secretary , Golf Club
The members are absolutely delighted with the cabinet and we are retrieving the trophies from the winners to put on display. The staff at the clubhouse have all made favourable comments about the cabinet both for looks and construction. Regards and thank you for all your help
Was this review useful?


By Steve Collins , Private house
We purchased one of HDS Showcases display cabinets from their stock range for our crystal display. The cabinet is excellent, really well made and has LED lights which really picks the detail out in the crystals. The service was first class and delivery was on one of the days we asked, the delivery driver was really helpful as well. Overall, really pleased and would definatley recommend them.
Was this review useful?


Key Contacts

Steve Harrison
Sales Director
Tel: 01425 623282
Email: sales

hds-showcases.co.uk