Todays Opening Hours
Tuesday : 9:00-5:30
Open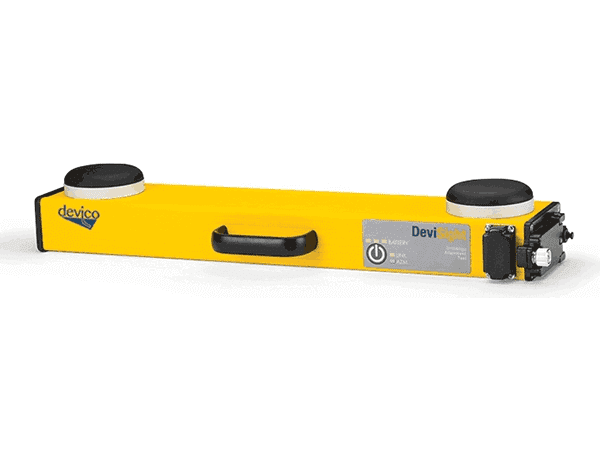 .
GeoMEM Ltd was incorporated in June 2004 after operating as a sole trader/small business since 1985 under the GeoMEM Software and GeoMEM Consultant names. It is a long established company with a good reputation for its products and services.

GeoMEM Ltd provides products and services aimed at industries such as Mining, Quarrying, Mineral Exploration, Construction and Engineering as well as Scientific Research and Education. Our customers range from individuals to major national and international companies.
Drilling and Borehole Products:
GeoMEM are the UK/Ireland agents for the Devico (Norway) range of borehole survey and core orientation instruments.

The Devico borehole survey instruments allow you to obtain an accurate 3D trajectory for your boreholes – no matter what conditions they are drilled in. This is essential to know where your borehole has gone for planning, quality, safety and reference purposes and is widely used in exploration, mining, quarrying, geotechnical and environmental drilling.

Core orientation instruments allow you to retrieve drilled core and define its in-situ orientation and so produce an accurate model of sub-surface structures and rock features. Both types of instrument provide information that considerably extends the value and usefulness of a drilling programme.

The Devico instrument range includes: Get further Devico product information

DeviShot
Latest generation borehole survey tool for use in open hole, non-magnetic environments; DeviFlex - proven technology to survey in magnetic environments and inside casing; DeviCore - core orientation tool that fits in the core barrel. If you are looking for a borehole surveying solution or to obtain core orientation data please contact GeoMEM Ltd.

DeviSight™
The DeviSight™ is a non magnetic GPS compass for the surface positioning and alignment of drill holes (boreholes). It provides: Azimuth/Direction (True North); Inclination; and Latitude and Longitude coordinates.

For more information on DeviSight™ Click Here
Software Services:
For over 20 years GeoMEM has provided software development services for industry leaders both in the UK and abroad. These have been focussed on the geological and related industries (Mining, Quarrying, Exploration) with emphasis on data capture and processing/analysis in the field. Clients have included: RTZ; BP Minerals; Amey Roadstone Corporation (now Hanson) and Tarmac amongst others.

Since 1989 GeoMEM has developed software for the control of, and data processing and display for, borehole survey instruments for companies such as: Reflex Instrument (originally Sweden); FlexIT (originally Sweden) and Devico (Norway).

GeoMEM offers considerable experience and expertise in a range of operating systems / development environments and hardware platforms (including mobile / rugged field devices) whilst keeping up to date with the latest development tools and methods. We currently use C# (and VB.NET) under .NET. Language experience includes: Visual Basic 6, Pascal, Fortran, QuickBasic (early DOS Basic).

Our time served knowledge ensures well-designed bespoke software solutions for our customers. For software projects, small or large, please contact: Dr James Tweedie at GeoMEM.

Get more information on our software development services.
Software Products:
GeoMEM has been supplying technical software to the industry since 1987. It has built a reputation for supplying high quality specialist software from respected publishers around the world.

Golden Software products:
Since 1983 Golden Software has established a reputation as one of the leading publishers of consistently high quality and useful geo-science and mapping software. Its products are in use in large quantities in many industries and research organisations around the world.

Surfer
A software application produces contour maps and 3D surfaces (terrain models) from raw XYZ (3D) data. It has many options for data filtering, calculation and display and has become and unofficial standard in many branches of industry and research.

Strater
A powerful, low cost, borehole logging application. Now in version 4, it has features that are normally only available as paid extras in other borehole logging packages, including hole to hole interpolation and fence diagrams.

MapViewer
A full featured thematic mapping package at a very low price. Displays map related data in a variety of ways and using different graphical representations. MapViewer can be used to show statistical data by area (for example, postcode areas).

Didger
Powerful digitising and co-ordinate transformation application. Didger digitises from screen or from a digitising device. It is extremely useful for digitising old paper maps and plans for use in CAD and GIS systems. Didger is worth the price alone to transform co-ordinate systems.

Voxler
3D data visualisation (coloured "cloud" representations). Voxler allows you to see your 3D data as true 3D representations.

Grapher
2D Graphing package – with geological operations such as Ternary diagrams. Full control over all plotting options. Takes your Excel data well beyond poor plotting capabilities!

Mitre Software Products:

GTilt / GTilt Plus:
For the analysis of Inclinometer data. Processes a large quantity of slope inclinometer data with ease and supports a large number of inclinometer probes, loggers and readouts. Plots are available for inclinometer groove direction or at a skew angle and include: Cumulative Displacement, Incremental Displacement and Absolute Position against Depth or Elevation, and, Displacement, Shear Strain, Rate of Displacement and Rate of Shear Strain against Time.

GSlope
Slope stability calculations and analysis. For geotechnical engineers to do limit equilibrium slope stability analyses of various slopes, including: existing natural slopes; slopes with soil reinforcement; and unreinforced artificial (manmade) slopes. Either Bishop's Modified method or Janbu's Simplified method can be applied to circular, composite and non-circular surfaces.
Summary
GeoMEM offers a unique range of products and services backed up by over two decades or expertise and experience. We offer borehole survey instruments for which we also contribute to the controlling software so can provide you with the best support available. When your drilling project needs accurate trajectories and / or core orientation then please contact us to discuss your exact requirements.

If you have a software project that you want developed by people who understand your needs then GeoMEM can help. Please contact us to discuss requirements.

If you need time proven, off-the-shelf, technical software then please browse the software on the web site or email or phone with your requirements and we will do our best to find a solution for you.
www.geomem.com
Related Products and Services
DeviSight™

Voxler 3D visualisation example

New DeviShot borehole survey system

DeviFlex non-magnetic borehole survey system

Software Development - Borehole Survey App(2003)

Surfer output - Geology Block diagram

0

stars based on

0

customer reviews
Write a review
Associations
Events & Shows
Extractive Industries Geology Conference 2014
Key Contacts

James Tweedie
Director
Tel: 01382 329011
Email: james

geomem.com
Payment Methods
Visa
Visa Debit
Cheque
BACS
MasterCard
Paypal
Maestro
American Express
JCB Cards
Payment Terms
Pro-Forma
15 days
30 days
Opening Hours
| | |
| --- | --- |
| Monday | - 09:00 to 17:30 |
| Tuesday | - 09:00 to 17:30 |
| Wednesday | - 09:00 to 17:30 |
| Thursday | - 09:00 to 17:30 |
| Friday | - 09:00 to 17:00 |
| Saturday | - Closed |
| Sunday | - Closed |