Todays Opening Hours
Wednesday : 9:00-5:00
Open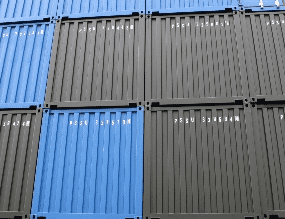 Modular Buildings, Portable Site Security Containers & Gatehouse Hire
With over thirty years of experience in the industry Tudor Modular is able to provide its customers with a second to none modular building, portable building and storage container service.

Whatever your site storage or shipping container needs, here at Tudor Modular we can offer you a comprehensive and efficient range of services covering portable accommodation, refurbishment, maintenance, relocation, lease, buy and hire options so why not give us a call to find out more.

...• Containers
...• Modular
...• Flat Pack Offices
...• Secure Bunded Tanks
...• Gatehouse & Kiosk Hire
...• Cabins
...• Portable Site Security Containers
...• Tool Vaults & Boxes
...• Amenity

Gate House Cabin Hire

We supply a vast range of anti-vandal gatehouses, security kiosks and ticket offices which are fully equipped with insulation, lighting and power sockets so why not get in touch to find out more. All are available to hire and always in stock so if you need one in a hurry we can deliver.

For more on Gate House Cabin Hire Click Here

Portable Site Security Containers

Tudor Modular is able to supply one of the largest ranges of portable site security containers, from a small 7ft x 7ft container through to 40ft x 12ft containers suitable for a wide range of uses including offices, workshops, storage, toilet blocks and many more.

For more on Portable Site Security Containers Click Here

Storage Containers

Tudor Modular offers a range of storage containers all of which can be delivered across the UK.

Storage Container sizes range from 10ft x 8ft to 40ft x 8ft, they are strong and secure and available for sale or hire. Accessories, racking, locks and security can also be attended to, you simply just tell us exactly what you need.

For more on Containers Click Here

Flat Pack Offices

We also offer a range of flat pack offices from the market leading supplier `Expandacom`.

This unique system provides the ideal solution for getting offices in previously inaccessible places. Perfect for a wide range of uses the flat pack offices from `Expandacom` are also very easy to assemble and erect and require no lifting gear. Much further information about the `Expandacom` flat pack system from Tudor Modular can be found on our website.

For more on Flat Pack Offices Click Here

Cabins

Our portable buildings and cabins can provide a cost effective solution for all of your site accommodation needs adding all the comforts normally associated with more traditional buildings.

Our cabins are available in both new, second hand and refurbished options in sizes ranging from 12ft x 9ft up to 60ft x 12ft so whatever your requirements are for site accommodation we will deliver.

Every one of our cabins is pre-wired ready for connection to the mains. We always welcome the challenge of finding solutions for our customer's specific needs so why not get in touch to discuss yours.

For more on portable buildings & cabins Click Here

Anti Vandal Site Security Units

We provide a wide range of anti vandal security units that can be used for various applications like secure storage, gatehouses, workshops and much more.

Secure Bunded Tanks

The range of secure bunded fuel tanks from Tudor Modular is the most secure on the market today and has been designed to be fully compliant with current environmental regulations offering durability, security and great value for money.

Tool Vaults & Boxes

Keep all your tools and equipment safe and secure in one of our van and site secure tool vaults.

With its patented XLOCK multi-point locking system your tools and equipment are guaranteed security so why settle for anything less for your site or mobile security.

Amenity

Whether your toilet and shower requirements are large or small, Tudor Modular can provide you with a range of options to choose from including new and refurbished so call today for a quotation.

Why Tudor Modular?

We are a customer focused company with a reputation for providing an excellent customer support service.

Every single project we undertake receives our undivided attention giving customers the assurance in knowing they have chosen the right company for their specific requirements.

This is only a small sample of the wide range of efficient services provided by Tudor Modular so to find out more why not visit our website or contact us directly.

Areas Covered

Aylesbury
Barking
Basildon
Bassingstoke
Bath
Bedford
Bedfordshire
Berkshire
Birmingham
Bradford
Bradwell
Braintree
Brighton and Hove
Bristol
Buckinghamshire
Bury St Edmunds
Cambridge
Cambridgeshire
Canterbury
Carlisle
Chelmsford
Cheshire
Chester
Chichester
City of London
City of Bristol
City of London
Clacton
Cleveland
Colchester
Corby
Cornwall
Coventry
Crawley
Croydon
Cumberland
Cumbria
Dagenham
Derby
Derbyshire
Devon
Dorset
Dunstable
Durham
Durham (County Durham)
East Suffolk
East Sussex
Ely
Essex
Exeter
Felixstowe
Gloucester
Gloucestershire
Grays
great Yarmouth
Greater London

Greater Manchester
Guilford
Hadleigh
Hampshire
Harlow
Harwich
Hatfield
Haverill
Hemel Hempstead
Hereford
Hereford and Worcester
Herefordshire
Hertford
Humberside
Huntingdon and Peterborough
Huntingdonshire
Ipswich
Isle of Ely
Isle of Wight
Kent
Kettering
Kingston upon Hull
Lancashire
Lancaster
Leeds
Leicester
Leicestershire
Letchworth
Lichfield
Lincoln
Lincolnshire
Liverpool
London
Lowestoft
Luton
Maidenhead
Maidstone
Manchester
Merseyside
Middlesbrough
Middlesex
Milton Keynes
Newcastle upon Tyne
Newmarket
Norfolk
North Humberside
North Yorkshire
Northampton
Northamptonshire
Northumberland
Norwich
Nottingham
Nottinghamshire
Oxford
Oxfordshire
Peterborough

Plymouth
Portsmouth
Preston
Rayleigh
Reading
Ripon
Romford
Rutland
Salford
Salisbury
Sheffield
Shropshire
Sizewell
Slough
Soke of Peterborough
Somerset
South Humberside
South Yorkshire
Southampton
Southend
St Albans
St Albans
St Neots
Staffordshire
Stamford
Stoke-on-Trent
Stowmarket
sudbury
Suffolk
Sunderland
Surrey
Sussex
Thetford
Truro
Tyne and Wear
Wakefield
Warwickshire
Watford
Wellingborough
Wells
West Midlands
West Suffolk
West Sussex
West Yorkshire
Westminster
Westmorland
Wiltshire
Winchester
Wolverhampton
Worcester
Worcestershire
York
Yorkshire
Yorkshire, East Riding
Yorkshire, North Riding
Yorkshire, West Riding

www.tudormodular.com
Related Products and Services
Storage Containers

8ft x 6ft Portable Cabin

Modular Containers

24ft x 9ft Portable Cabin

Container Toilets

Flat Pack Offices

20ft x 8ft Portable Cabin

Storage Containers to Hire or Buy

7ft x 7ft Portable Cabin

Kiosk Hire

Bespoke Containers

12ft x 9ft Portable Cabin

Gatehouses

Container Amenity

30ft x 8ft Portable Cabin

Portable Buildings & Cabins

Modular Buildings

Modular Buildings for Schools

Flat Pack Modular Offices

Container Hire

Modular Building Relocation

5

stars based on

4

customer reviews
Write a review
By Anglia Truck Tyre Management Ltd , Keith Tarrant
Tudor Modular provided an overall excellent service in regards to both their efficiency and also the quality of the build, I would happily recommend them to anyone.
Was this review useful?


By Just 42 , Caroline Rutherford
Thank you Paul for your help and support finding us 2 suitable cabins. You totally got what we were looking for and getting the cabins here and on site was easy. The main cabin that we are using as our office now, is much better than our previous office - we are warm, comfortable and secure. Thank you again for your help ! It was very much appreciated.
Was this review useful?


By Christy Cooling Services Ltd , Kay
Very good service provided from Tudor Modular who made modifications to our office on time and within our budget.
Was this review useful?


By Luxury Box Ltd , Tom Wakeling
We urgently needed additional office space and found just what we wanted at Tudor Modular. We would recommend them to anyone in need of extra room. Excellent service.
Was this review useful?


Key Contacts

Paul Beckett
Director
Tel: 01206322121
Email: pb

tudormodular.com
Payment Methods
Cheque
BACS
Opening Hours
| | |
| --- | --- |
| Monday | - 09:00 to 17:00 |
| Tuesday | - 09:00 to 17:00 |
| Wednesday | - 09:00 to 17:00 |
| Thursday | - 09:00 to 17:00 |
| Friday | - 09:00 to 17:00 |
| Saturday | - Closed |
| Sunday | - Closed |