Todays Opening Hours
Wednesday : 8:00-5:00
Open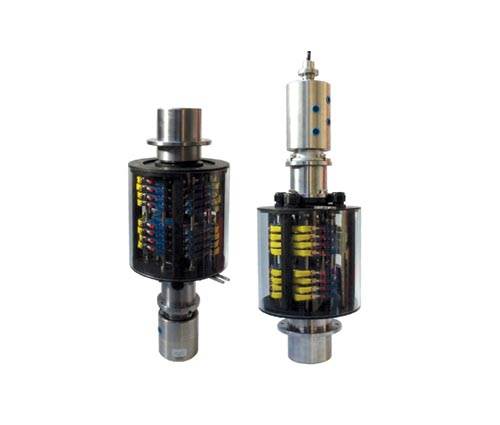 Welcome to BGB Telemetry - Fibre Optic Rotary Joints - FORJ
BGB Telemetry is the first of the new generation of Fibre Optic Rotary Joints - FORJ to be produced by BGB Engineering Ltd. The fibre optic rotary joint (FORJ) is ideal for high speed data-transfer on many applications. Constructed in stainless steel, Optilinc has exceptional durability protecting the unit from dust and water ingress to IP65 and is not influenced by vibration, humidity, heat, magnetism or other typical disturbances.

The Optilinc system has been thoroughly developed in BGB's R&D Lab and is now being implemented by leading wind turbine manufacturers. The Fibre optic rotary joint (FORJ) can transfer data at a rate up to 1Gb/s and can be offered with media converters to suit protocols and requirements.

Applications include:

...- Wind Turbines
...- ROVs (Remotely Operated Vehicles)
...- Vehicle Turrets
...- Robotics
...- Fibre Optic Cable Reels
...- Rotating Media Displays & TVs
...- Medical Systems
...- Radar Antennas
...- Security Systems
...- Material Handling Systems
...- Video Surveillance Systems
...- Marine Propulsion Systems
...- Sensor Platforms
...- Packaging Machines
...- Rotating Laser Cutters
...- And many more...

Other BGB Telemetry products include: Wavelength Division Multiplexers (WDM), Media Converters and optical fibre cables.

CLICK HERE
to view our eBook
Company Video
BGB Telemetry - Fibre Optic Rotary Joint (FORJ)
Important Links
To visit our website Click Here
For telemetry products Click Here
For telemetry applications Click Here
For optilinc fibre optic rotary joints Click Here
Why FORJ? Click Here
Contact a member of our team with any questions
.
We have now launched our new product and accompanying website BGB SILS.

BGB SILS has proven the underwater lighting industry wrong, we have manufactured a powerful contactless underwater lighting system that does not need to penetrate any surface like a ships hull.

Click the link below to visit BSB SILS and find out more.
Related Products and Services
Bespoke Optical Slip Ring Assembly

Capacilinc

Fibre Cables

RSC & ST FORJs

Media Converters

WDM - Wavelength Division Multiplexer

Capacitive

FORJ

FORJ insitu

Fibre Optic Rotary Joints

Optilinc FORJ With WDMs

Fibre Optic Rotary Joint - FORJ with RSC Connector

0

stars based on

0

customer reviews
Write a review
Associations
Approvals & Certificates

ISO 9001 Quality management systems

ISO 14001 Environmental management
Payment Methods
Visa
Cash
Visa Debit
Cheque
BACS
MasterCard
Opening Hours
| | |
| --- | --- |
| Monday | - 08:00 to 17:00 |
| Tuesday | - 08:00 to 17:00 |
| Wednesday | - 08:00 to 17:00 |
| Thursday | - 08:00 to 17:00 |
| Friday | - 08:30 to 15:00 |
| Saturday | - Closed |
| Sunday | - Closed |