Todays Opening Hours
Sunday : 8:30 - 5:30
closed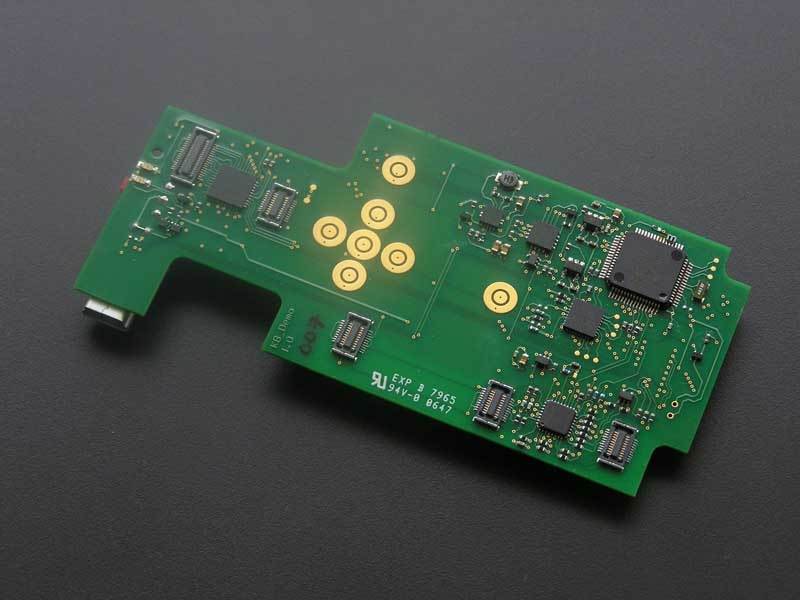 E
lectronic Product Design
Surrey, Hampshire, Sussex and the UK
Microdex provides bespoke electronics and software design services to all industries, commercial, automotive, industrial, military and research. Offering support for the full design cycle from concept, specification, system level design, circuit design, PCB layout and embedded software development. Microdex is the complete one stop solution to bring your idea or product to fruition.

Microdex is unique in that it focus on utilising development engineers who are experts across all domains of development such that the design process is completely fluid between hardware and software domains and designs can be optimized to ensure lowest cost solutions.

For more information about us Click Here
Development Pricing Models
Microdex offers development support in various pricing models including fixed price and time plus materials. We are happy to engage in fixed price develops where the specification is quantifiable and the product is built around proven technology. Often out clients are pushing the boundaries of existing design solutions and chipsets, under these circumstances we would recommend time plus materials due to the risk element of new R&D.
We Offer
Complete confidentiality – your solution is secure, backed up with mutual NDA's. IPR (intellectual Property Rights) transfer to your upon completion of the project. A fluid development process with clear and concise communication along the way, if there's a risk you will know about it - all our engineers have great non-geeky communication skills so you won't feel like you're talking to aliens!
Printed Circuit Board Layout
With 'Altium Designer' Microdex can design PCB's varying from simple double sided boards to advanced multi-layer boards with blind and buried via's and complex track length tuning for high end processor architectures. Microdex is one of the leading users of 'Altium Designer' in the UK and all our PCB layouts utilize 3D component integration to ensure you board fits seamlessly with the mechanics.

For more on PCB Design Services Click Here
Embedded Software Development
Microdex prides itself in harnessing the most 'elite' embedded software designers in the UK. Our extensive in house reference code is designed for re-use and to be easily portable across different processor architecture's allowing us to reduce development time when building the basic low level system blocks. Producing code which is well written, 'simply' and easy to understand provides clients with a scalable platform to build on for future upgrades.

For more on Embedded Software Development Click Here
Prototype Board Manufacture & Assembly
To reduce development cycle time Microdex, in partnership with its supply chain can build and assemble the first prototype systems, with a small in house rework oven and hot air reflow we have the capability to assembly SMT boards. This allows fast production of prototypes ready for the software development team.

For more on Board Assembly Click Here
EMC Compliance and Testing
Microdex can support you with product EMC compliance and testing, working with the test house to understand any compliance issues should they arise and work to resolutions for your product.

For more on EMC & Compliance Testing Click Here
Product Specification
If you have a product idea but little or no experience of electronics and software we can support you in the product specification stage, advising on technology suitable to meet you target product pricing and also helping you avoid the pitfalls associated with over specification.
System Level Design
Once your product requirements have been identified Microdex can produce a system level design which will help break down any processing and real-time requirements of the system.
Hardware Startup Design
Microdex is a specialist electronics design house with experience in helping hardware start ups from initial concept and technology validation of a product, all the way to aligning the design for mass production, whether this needs to be performed in the UK or CHINA. Our success and skills in the field are evident from the design work we have completed for friends at MysteryVibe. This is now scaling up ready for production volumes of 10K units per month. Whilst our focus is primarily on the electronics design and embedded firmware, we are able to work closely with partners such as Seymour Powell for product concepts, visuals and industrial design styling and also partners such as RPD international who can access the community in China for scaling and mass production.
Schematic Capture and Hardware Design
Using our fully licensed in house EDA toolset 'Altium Designer' – we shall design the electronics hardware create the necessary schematics ready for printed circuit board design. Our engineers shall select the best components for your product based on our understanding of target market whether that is cost driven or technology driven. Our designers are experienced with the latest processors from ultra low power 8 bit devices to 32-bit ARM and extending to advance FPGA and DSP based systems. Selecting the right processor for the job can yield significant cost savings in production.
Products Developed
Microdex has development software solutions for video processing, battery charging systems, advance 50 way USB hub systems, keyboard interfaces, touchscreen panels including capacitive technology, LED controllers, robotics systems, motor controllers, industrial monitoring, video processing systems, audio compression and much more. We can work on any application.
Windows Based Application Development
In addition to embedded software development services, Microdex can also develop test application for the Windows OS environment. Often as part of product development our clients need a front end system to communication with the product and PC based applications are simple solution.
Altium Designer Experts
Microdex has been using Altium for over a decade now, if you need support, tips or training we can help. Take a look at the website and our youtube channel for some helpful videos.
Technology Evaluation
Our technology evaluation service is available to clients who haven't really decided on the final product but wish to apply a new technology – chipset or algorithm – to an existing problem and evaluate the results. Microdex supports technology evaluation by designing custom hardware and embedded software development as needed.
Test Harnesses
Products often hit production with little thought given to test and setup in the production phase. Microdex can design a build custom test harnesses to automate you product 'run up and test' process.
Technical Document Writing
At Microdex we believe if you have paid for the design material, it should be good enough to enable you to transfer the design to another entity or modify it in house. We pride ourselves in creating documentation which can be easily read and understood so any engineer can take on the project in later years.
Enclosure Design and Mechanical Integration
Working with our design partner companies specializing in mechanical design and CAD we can support your product development with mechanical design and fully integrate the electronics during the design phase using our 3D Circuit Board outputs.
Microdex Video Trailer
www.microdex.co.uk
Related Products and Services
Capacitive Touch Controller

Keyboard Controller

Custom Keyboards

Micro Motor Controller

Video Processor

Advanced PCB Design

Previous Project

Previous Project

Previous Project

Previous Project

Previous Project

Previous Project

Software Platform Builder (Altium)

ARM Software Design

Test Solutions with Altium Nanoboard

LED Lighting Design

Power Supply Design

5

stars based on

2

customer reviews
Write a review
By Andy Bick , BlueBox Products
We used Microdex to carry out some component selection and schematic design. Following on from this work, we also used Microdex to provide the first prototype run of assembled printed circuit boards. Microdex has good communication and quality of electronics design. The quotation and invoice for the work prototype boards was very reasonable and I am sure we will be using Microdex for future design and prototype work.
Was this review useful?


By Peter Comrie , PCM Electronics
We used Microdex to implement the embedded real-time code to control a high reliability battery charger for down-hole use. They have recently added additional modes to the charger including a logging function. In conjunction with this, Microdex have designed a bespoke USB based communication hardware and a Windows application to interrogate the charger, permit modification of operating parameters and to upload and interpret the logged information. We really appreciated their no-nonsense approach, attention to detail and after-sales support. Supporting technical documentation is of the highest quality. I would, and have, recommended Microdex highly to my colleagues and former customers.
Was this review useful?