Todays Opening Hours
Tuesday : 8:30 - 5:30
closed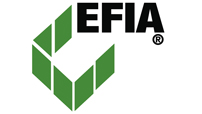 EUROPEAN FENCING INDUSTRY ASSOCIATION
The fencing industry's premier Employer Association
Welcome to EFIA (The European Fencing Industry Association)

We represent the interests of organisations in the Fencing Industry - including installers, designers, manufacturers and specifiers. We are a long standing association with over 28 years of history.

Within the European Community we are recognised as the leading fencing industry employer association. Using Qfas and TrustMark, prospective users are assured of a minimum life expectancy for their fencing installation of at least 10 years for any type of commercial or domestic fence.


As EFIA members, suppliers and manufacturers are proud to display the TrustMark logo.

We encourage and assist our members to deliver the highest levels of quality, efficiency and professionalism.
Membership
Apply to become a member of EFIA

If you are interested in becoming a member of EIFA, please call a member of our team or email us. Alternatively, visit our website and click on the 'Membership Application' link.

There are 3 types of memberships available, each with their own benefits:
Fence Installer Membership (including Electric Fencing)

Manufacturers or Suppliers of Fence Materials Membership

Membership for companies that are both Installers and a Manufacturers or Suppliers
Please visit the EFIA website from the link above