Todays Opening Hours
Thursday : 8:30-5:30
closed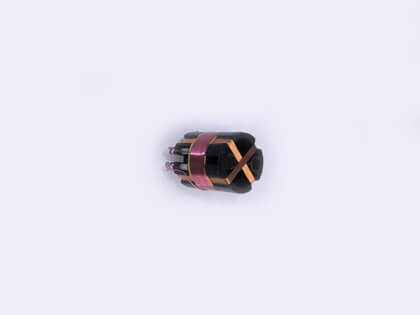 Automatic Windings Manufacture Custom Wire Wound Component
Automatic Windings is a manufacturing company that specialises in custom wire wound components including custom transformers and coil windings.

We offer this service to our customers with a commitment to operational efficiency, lean manufacturing and value engineering.

Products and Services
RM Range
Automatic Windings currently supply a full range of RM assemblies fitted with all types, gapped or un-gapped and can arrange for batches between 50 and 5,000 per month.

These are available in various finishes including varnish dipped, plain or vacuum impregnated.

E Core Range
As a manufacturer specialising in winding assemblies Automatic Windings is able to produce a range of E Core assemblies, ETD, EFD, EE, EF, EC and EP.

Most types and sizes are available and can be fitted as either gapped or un-gapped.

Toroidal Range
Available as single or multiple windings, in common or differential mode, open or closed frame.

Sizes available range from 3mm to 50mm internal diameter with available cores to include Iron Dust, Ferrite, MPP, Cool Mu, Mag-amp and more.

Winding Types
Windings are also produced in varied and diverse forms using Litz wire, Silk covered Litz wire, Tex wire, Foil and various other winding materials. This is in addition to most standard and some non-standard sizes of SWG, AWG and metric wire gauges.

Specials
Automatic Windings are able to manufacture a wide range of other types of assemblies that can be customised to meet the specific requirements of our customers including Rod cores, Dumbbell cores, Air wound self-supporting coils and Laminated assemblies.

Problem Solving
At Automatic Windings we work closely with our customers and their engineers to provide a service that is commercially viable for their needs.

Years in this sector has enabled Automatic Windings to provide an improved service by carrying out a policy of lean manufacturing, value engineering new products and a waste review to ensure the more common materials are used.

This policy has brought about the reduced price of our components by up to fifty percent which we are able to pass on to our valued customers.

www.automatic-windings.co.uk
Related Products and Services

0

stars based on

0

customer reviews
Write a review
Opening Hours
| | |
| --- | --- |
| Monday | - 08:30 to 17:30 |
| Tuesday | - 08:30 to 17:30 |
| Wednesday | - 08:30 to 17:30 |
| Thursday | - 08:30 to 17:30 |
| Friday | - 08:30 to 17:30 |
| Saturday | - Closed |
| Sunday | - Closed |