Todays Opening Hours
Tuesday : 8:00-4:00
closed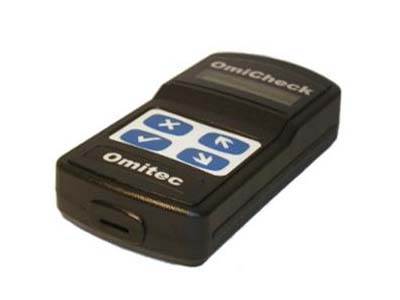 Plastic Injection Moulding, Mould Tools & Vacuum Forming

As an established plastic moulding company based in the UK Toolcraft Plastics is able to provide a comprehensive range of high quality plastic manufacturing services including:

...• 3 D Plastic Product Design
...• Mould Toolmaking
...• Precision Plastic Moulding
...• Vacuum Forming
...• Finishing/Printing/Coating/Assembly


Brochure Download

Why Toolcraft Plastics?

With over 30 years of experience in the design and manufacture of complex precision plastic components we have never once come across a problem we weren't able to solve.

Also Toolcraft Plastics is a UK based company which means you will get your plastic mouldings on a quick turnaround basis and what's more produced to ISO9001:2008 quality standards with full traceability.

We work in a wide range of materials from standard aluminium through to some of the more exotic metals so whatever type of material your components are we will deliver.
Toolcraft also offers a complete on site tool repair service allowing for fast action on any wear, tear or breakdowns you may be faced with.

For more about us Click Here

Custom Plastic Injection Mould Tools

We have extensive experience in making many types of plastic precision mouldings. Our particular areas of expertise includes inserts and outset mouldings, intricate and very small precision mouldings, threaded precision mouldings, tinted, coloured and clear plastic mouldings and two part overmoulding and thermoplastic rubber mouldings so if you have a particular requirement in any of these areas please do not hesitate to get in touch with Toolcraft Plastics.

For injection mould tools Click Here

3D Plastic Product Design

If you have a plastic mould project that needs optimising for production, or need help with 3D product design, then Toolcraft Plastics can provide you with a second to none service which will be tailored around your precise needs.

We have a wide experience in the plastic moulding sector and will design your plastic product to all the necessary specifications including drafts, splits and tolerances to get it ready for production.

For 3D plastic product design Click Here

Custom Vacuum Forming

Toolcraft provides a complete custom vacuum forming service so if you're looking for plastic trays this is the place to come.

You can also use our tooling design service to benefit from our vast expertise in the manufacture of custom made plastic components.

You can either use your existing vacuum forming tool for further production or provide us with an existing plastic tray and we will utilise it to produce a resin cast tool to speed up delivery times.

The team of highly knowledgeable designers here at Toolcraft Plastics can also design your custom tray from scratch or produce a brand new tool to your design, whichever service you choose we can guarantee you will not be disappointed.

If you would like to find out more about Toolcraft Plastics and the complete range of professional injection moulding and vacuum forming services we are able to provide please visit our website or contact us using the details supplied.

For custom vacuum forming Click Here

www.toolcraft.co.uk
Related Products and Services
Plastic Moulded Parts

RFI Shielded Mouldings

Injection Moulding

Plastic Mouldings

Chrome Plated Mouldings

Antistatic Mouldings

3D Plastic Product Design

2 Part Overmoulding

Plastic Moulding with Internal and External Thread

Custom Made Plastic Trays

Plastic Storage & Component Trays

Vavuum Forming

Hot Foil Printing On Plastic Parts

Pad Printing

Painting and Finishing

Custom Trays - Tooling Solutions

New Parts after CNC Machining

Machined Models

Door Hinge SLS Model

Roof Bracket SLS Model

Carrier Bag Handle SLS Model

5

stars based on

10

customer reviews
Write a review
By Ian Wright , University of Surrey
Toolcraft was very helpful form the start, coming up with material & design advice and designing the tray exactly as I'd had in mind. After swiftly making the vacuum forming tool, they sent me samples to try the fit in our existing sinks. The trays were exactly right and Toolcraft fulfilled our full order shortly afterwards. I'm very pleased with the end result and the service from Toolcraft.
Was this review useful?


By Mark Howard , Alere Toxicology Plc
We needed to move an existing moulding tool to Toolcraft as the service from our previous provider was inadequate. Toolcraft reconfigured the tool to fit a modern hot-runner system and produces good quality mouldings from it. For a vial insert which was running from an old mould tool, Toolcraft created a new tool from the original 2D drawings and a CAD model, at the same time re-modelling the CAD to make a part with better shut-offs. Toolcraft then supplied us with the CAD so we could update our drawings. As an additional service, Toolcraft recorded & supplied us with SPC data for both moulding jobs. We're now getting an excellent service and product.
Was this review useful?


By Sarah Yeaman , Contract Solutions
We ordered 450 vacuum formed trays in 3 different styles, with 250 matching lids. They were made to order and delivered within 5 days, to excellent quality. Thanks for a great service and very fast delivery.
Was this review useful?


By Luke Smith , De Beers UK Ltd
Toolcraft have recently made several new tools for us through their Chinese Partners. They took care of everything and the resulting mouldings are of excellent quality at an excellent price. We're very happy to have selected them as our moulder & toolmaker.
Was this review useful?


By Paul Saunders , Barratt London
We are extremely happy with the product and service Toolcraft have provided us in developing a small protective chrome cap for our bathrooms and would have no hesitation in recommending your company to others.
Was this review useful?


By Ralph Jarmain , Securicode
We transferred our injection mould tool to Toolcraft as our existing moulder was unable to prevent distortion in our mouldings. Toolcraft diagnosed the problem, modified the tool and managed to make improved mouldings quickly. Moving our tool was the right decision.
Was this review useful?


By Richard Quinlan , Blatchford Products Ltd
Helpful, listens to requirements and provides solutions to packaging problems. Will use again in the future.
Was this review useful?


By Emma Jones , Silver Telecom
Toolcraft have supplied us with custom and standard plastic trays for many years now. They always deliver promptly and the trays are excellent quality & allow us to protect our sensitive electronic devices.
Was this review useful?


By Eco Tech Computers Ltd , R. Moss
I would like to take this opportunity to thank you all for you assistance in this from the outset. I am very pleased with the expediency and in particular the quality of the product which is perfect for our needs.
Was this review useful?


By Michael , Brinell gmbh
Thank you for the fast delivery of the plastic trays just before your holiday. We have received them all in time and could start working with them smoothly. Thank you for this great service.
Was this review useful?


Key Contacts

Sonja van Leeuwen
Marketing Coordinator
Tel: 01793 641040
Email: cs

toolcraft.co.uk
Opening Hours
| | |
| --- | --- |
| Monday | - 08:00 to 16:00 |
| Tuesday | - 08:00 to 16:00 |
| Wednesday | - 08:00 to 16:00 |
| Thursday | - 08:00 to 16:00 |
| Friday | - 08:00 to 16:00 |
| Saturday | - Closed |
| Sunday | - Closed |