Todays Opening Hours
Monday : 8:30 - 5:30
closed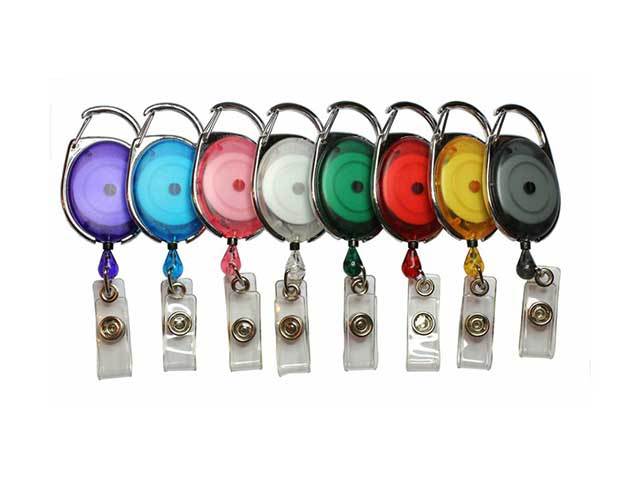 Specialists in Photo ID Cards and ID Card Accessories
CustomCard Ltd offers a comprehensive customised card manufacturing service for ID Cards, Photocopying, CD Printing and Sale Posters to name but a few.

...• Photocopying Services
...• Newsletter Printing
...• Leaflet Printing
...• Card Printing
...• Prospectus Printing
...• Sale Posters
...• Poster Printing

CustomCard is also able to supply a vast range of ID Card Accessories, Pockets and Pouches. We supply an enormous range of ID Accessories all of which have been chosen to suite your needs.
ID Accessories
We have a vast range of ID Accessories to choose from including our open faced holders available in a range of 10 colours.

Enclosed ID Card Holders are also available perfect for helping protect your ID Cards from dirt and dust.

CustomCard supply a wide range of Multicard Holders capable of taking up to five identity cards.

...• Retractable Badge Reels
...• Retractable Key Reels
...• ID Badge Clips
...• ID Badge Holders
...• Conference Badge Holders
...• Printed Lanyards
...• Coloured Lanyards
...• Personalised Lanyards
...• Novelty Lanyards
...• Bling Lanyards
...• Armbands
...• Photo-ID Cards
Printing Services
Photocopying Services
All work guaranteed to a high standard or we will refund you.

Newsletter Printing
Quality newsletter digital laser printing service.

Prospectus Printing
Short run printing service for schools and universities, just send your artwork for a free sample.

Leaflet Printing
A5, A6, A4 and DL leaflet printing service.

CD Printing
Low cost printing and CD copying service with a range of packaging options.

Photo ID Cards
Specialist printing service for short run Photo ID Cards and Identity Cards.

Poster Printing
A1, A2 and A0 Poster Printing service.

Sale Posters
Off the shelf and custom made Sale Poster printing service.

This is only a tiny sample of the wide range of services CustomCard is able to provide.

If you would like to find out more about CustomCard and our wide range of ID Card accessories and printing services please get in touch or head over to our website where you can download our latest brochure.
www.custom-id-cards.co.uk
Related Products and Services
Retractable Badge Reels

Chrome Heavy Duty Badge Reel

ID Badge Clips

ID Badge Holders

Conference Badge Holders

Pockets & Pouches

Printed Lanyards

Coloured Lanyards

Personalised Lanyards

Novelty Lanyards

Bling Lanyards

Quality Photo ID Cards

Security Armband

Self Seal Pouches

Multi ID Card Holder

Swipe Card Holder

Swipe Card Holder

NHS Mini Badge Reel

Key Bak Heavy Duty Retractable Key Reel

Printing Services

CD Printing

0

stars based on

0

customer reviews
Write a review
Associations
Key Contacts
Phil Edwards
Director
Tel: 01920 465023
Email: martin

directcds.co.uk
Payment Methods
Visa
Cash
Visa Debit
Cheque
BACS
Online Bill Payments
Paypal
Postal Orders