Todays Opening Hours
Sunday : 8:30 - 5:30
closed
Helping you engineer your product for regulatory approval
The UK's leading independent product approvals company, which has a well established laboratory in Market Drayton, Shropshire, has launched it's latest service for Europe, Ireland and N. America.

...• A partnership between Cranage and QPS Evaluation Services Inc. of Toronto in Canada led
to the provision of a new product approvals service for accessing global markets, and the
development of a UK Test Centre with advanced technological facilities.

...• A referendum on the United Kingdom withdrawal from the European Union has led to the
formation of a Conformity Assessment Facility in Europe (CAFÉ) for certifying electrical and
electronic equipment entering the EU single market.

For manufacturers of electrical and electronic products, Cranage now provides technical training and consultancy, project management, EU-type examination, NRTL certification and testing in our own accredited laboratories or on your premises with approved CB certification to meet the trading requirements of over 150 countries worldwide.

Cranage facilitates EU market access with product expertise, testing and certification for the following European Directives:-

...• ATEX Directive (2014/34/EU)
...• EMC Directive (2014/30/EU)
...• EMF Directive (2013/35/EU)
...• ErP Directive (2009/125/EC)
...• In-Vitro Diagnostic Directive (98/79/EC)
...• Low Voltage Directive(2014/35/EU)
...• Machinery Directive (2006/42/EC)
...• Medical Device Directive (93/42/EEC)
...• Pressure Equipment Directive (2014/68/EU)
...• RoHS2 Directive (2011/65/EU)
...• RE/R&TTE Directive (2014/53/EU)
CE Marking in Europe
Cranage has established a conformity assessment facility in Europe, to provide EU-type examination, conformity assessments and technical support for accessing the European single market.

Compliance Engineering & EMC Compliance Testing
Cranage offers a range of services with in-house testing and diagnostic facilities for meeting European conformance and worldwide product approvals. Why risk having your product impounded by import authorities or rejected by certification bodies when we are here to help you? We have a track record of navigating clients through complex technical and sometimes conflicting situations involving standards and regulations.

The partnership draws upon the specialist skills of both organisations; Cranage as a conformity assessment body (CAB) and testing laboratory with ISO/EN/IEC accreditation and international approval for evaluating product safety, and QPS with its international facilities for verification, certification, training and consultancy.

Product Approvals
Product approvals is a stringent pre-marketing assessment process, not required for EU legislation, which demonstrates that a product is safe and fit for purpose. It is a vital part of a product that ensures acceptance with national regulations, specifiers, purchasers and insurers. A quality management system accredited to ISO 17025 and ISO 17065 is required to provide a recognised product approvals service.

In contrast, CE marking in compliance with pre-marketing conditions in Europe, is a self-regulated process which does not impose a requirement for accreditation or technical review by a third party.

Cranage has many years of experience in assisting companies to engineer their products for compliance with European and international standards. On a global scale, the requirements for product safety in particular can change and so it is extremely important to keep up-to-date and know what applies where and when. The product approvals process requires access to relevant information and a thorough knowledge of regulatory conditions to ensure successful approval in many countries worldwide.

Performance
How often are apples compared to apples? It can sometimes be difficult if not time consuming to assess or quantify technical improvements especially if established procedures fall short of being able to do this. Today's market is moving fast and with more and more competition emerging you need to stay on top.

Cranage is able to work alongside you with advice on 'in-house' testing or assist with component or materials verification leading to improvements in manufacturing processes or product performance whilst sticking to the path of regulatory approval.

Safety
Cranage supports corporate responsibility for product safety. We offer our technical expertise, knowledge and accredited facilities to help you develop compliant products and grow your business so whatever your requirements are, whether you manufacture medical equipment or industrial machinery, you will benefit from having us involved BEFORE you produce a prototype.

Approval, Testing & Certification Made Easy
Cranage offers training, consultancy, diagnostic testing, and engineering compliance-proving facilities. Compliance testing would be carried out in our own accredited testing laboratory or, subject to factory inspection, on your premises.

We operate in the following market sectors for CE marking, NRTL or CB certification:-

Scientific & Laboratory

Medical & Therapeutic - accredited to test Class 1, 2a and 2b electrical and medical equipment with type B, BF and CF parts

Industrial Equipment & Machinery – evaluating compliance against European and International standards

Lighting – UK Test Centre for LED luminaires and drivers

Electrical Fittings & Surge Protection Devices

Household Appliances – UKAS accredited testing laboratory for evaluating household and similar appliances

Security, Fire & Smoke

Energy & Environmental

Electronic Toys & Games

Information Technology & Audio Visual

Mobility Aids & Assistive Technologies – working with manufacturers in this technology to assist and evaluate their products for adherence to British, European and International standards

Road & Rail
Export
Cranage has for some time been providing conformity assessment services for exporters to the Middle East. To meet GCC technical regulations we can assist to provide a G-Marking service for those seeking access to the GCC/Saudi market.

Cranage is your one stop shop for export compliance to Europe, USA, Canada, Australia, Japan, GCC Region/Middle East and Africa.

We have now found that many companies in Ireland are looking to use our services, we cover all of Ireland with a strong focus in Limerick and the surrounding areas such as Cork, Galway, Donegal, Kerry, Tipperary, Waterford, Clare, Kilkenny, Kildare and Dublin.

For further information about Cranage please check our website www.cranage.co.uk or contact us directly with your enquiry. Tel: +44(0)1630 658568

We have now launched a European Website Click Here to visit
Cranage EMC & Safety Job Opportunities
Cranage EMC & Safety is a UKAS accredited testing laboratory providing world-class product testing and certification services for companies in the United Kingdom. We're based in the historic town of Market Drayton, surrounded by open countryside in the heart of England, working towards a new industrial revolution. The backbone of our business is the people we employ and right now we are recruiting talented individuals to help bring our services to markets, and deliver exceptional quality to our customers.

Apply speculatively with a CV to info@cranage.co.uk (commercial roles) or register your interest for the following:

- Test Engineer
- Quality Engineer
- Certification Engineer

Related Products and Services
Compliance Testing and Engineering Ireland

Laboratory Testing

Security Testing

Road & Rail Testing

Mobility Aids Testing

Medical Testing

Lightning Protection Testing

Lighting Testing

Information Technology Testing

Industrial Testing

Household Appliance Testing

5

stars based on

1

customer reviews
Write a review
By Taff ,
As academics exploring the transfer of a prototype to a product, for a large multinational, for the first time, we were rather anxious as to the whole CE marking process. Mark and his team at Cranage, gently and skilfully guided us through the whole pre-compliance process, providing insightful and instructive solutions to any issues raised. I would certainly recommend that others consider using Cranage and their state-of-the art facility.
Was this review useful?


Events & Shows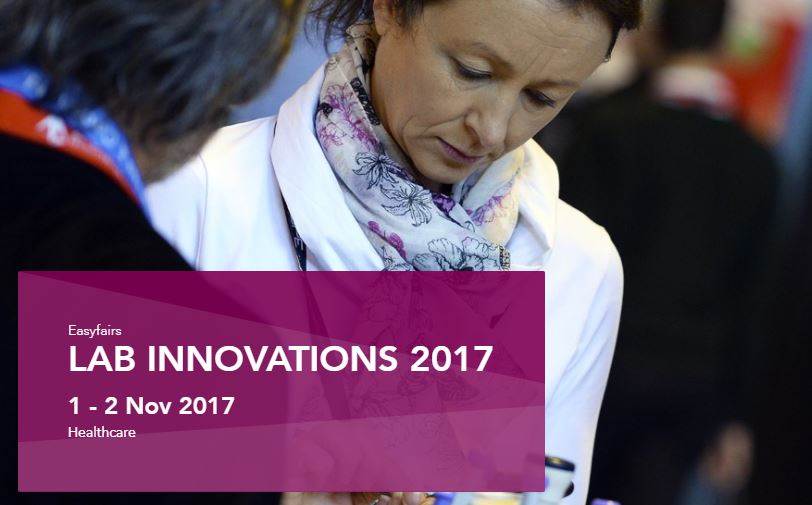 Key Contacts
Keith Richens
Director
Tel: +44 1630 658568 Ext.102
Email: info

cranage.co.uk