Todays Opening Hours
Friday : 9:00-5:00
closed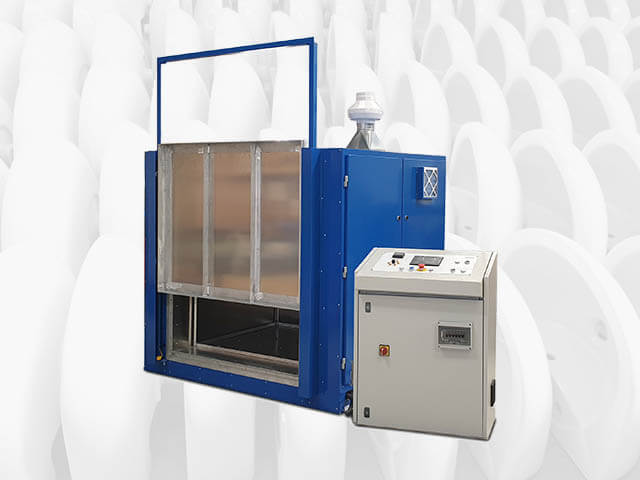 Processing Machinery for the Rubber and Ceramic Industries

As a leading designer and manufacturer of specialist equipment for the rubber industry and with over 5000 machines currently in operation around the globe it is safe to say that Barwell is the rubber industries leading source of high quality and reliable machinery.

Barwell was also the first to design and produce hydraulic ram technology and today still continues to introduce new and innovative ranges of high quality and high performance machinery to the rubber manufacturing industry.
Products
We offer a wide range of rubber manufacturing equipment so whether your needs are for production processes such as compression, injection or transfer or whatever compounds you intend using we have the latest technology to help increase your production and reduce your levels of waste.

...• Rubber Ram Preformers & Extruders
...• Rubber Strip Cutters
...• Rubber Deflashing Equipment through Spinning
...• Continuous Gear Pump Screw Extrusion & Preforming
...• Hydraulic Compression Presses
...• Cryogenic Deflashing Equipment
...• Tyre Re-Treading Systems
...• Spiral Take-Off Cooling Systems
...• Ceramic Drying Systems
...• Ancillaries/Custom Design Services

To view our full range of products Click Here
Ceramic Drying Systems
The ceramic drying ovens from Barwell are intuitive energy saving industrial drying ovens which have been specifically designed for fast and highly effective drying and curing of products in the sanitary, agricultural and rubber industries.

The Barwell RapiDry ceramic drying oven is capable of drying within hours as opposed to what normally takes days using more traditional drying systems. It has been designed to intelligently heat the product internally and not just on the surface of the product, hence the risk of surface burning is eliminated leaving a far superior finish.

Key benefits include:

...• Operator friendly
...• Reduced drying times
...• Uniform drying
...• Energy saving
...• Robust, safe and reliable
...• Cost cutting solution, reducing handling and storage time/production space

For more on drying ovens Click Here
Rubber Ram Preformers & Extruders
Barwell offers a range of high performance low investment ram extruders and preformers that have been specifically created for accurate and efficient processing of both rubber and synthetic polymer compounds for a wide range of market sectors.

All are versatile, user friendly and energy saving to provide cost cutting solutions. They also offer complete manufacturing flexibility by combining extrusion, cutting and check weighing all in one piece of machinery.

For more on performers & extruders Click Here
Barwell Rubber Strip Cutters
For manufacturers requiring the production of small batches of rubber strips on a regular basis the Barwell Rubber Strip Cutters offer a low investment automated option with simple to operate PLC and touch display which also includes a programmable counter function.

For more on rubber strip cutters Click Here
Barwell Spin Trim Rubber Deflashing Machines
The Barwell Spin Trim Rubber Deflashing Machine offers a fast and cost effective solution for deflashing small rubber parts.

This affordable system is very compact and uses a simple method of operation. It also provides a safe alternative to more time consuming manual trimming processes.

For more on rubber deflashing machines Click Here
Continuous Gear Pump Screw Extrusion & Preforming
Whether your gearing up for increased production or longer production runs to implement, the Barwell Gear Pump Continuous preformer will provide you with a continuous production capability.

This fully automated gear pump preformer is a highly advanced screw extruder incorporating a gear pump which has been specifically designed to provide a high level of control and processing flexibility.

For more information Click Here
Hydraulic Compression Presses
Highly accurate and reliable the range of hydraulic compression presses from Barwell offer a low investment opportunity for any operator in the rubber manufacturing industry.

All presses are robust and superior and produced using high quality components and materials so to find out more please get in touch or visit our website.

To find out more Click Here
Support
At Barwell we are committed in providing our customers with a lifetime of support through our expert support service.

This service not only includes assisting customers with their machine specification requirements but also providing specialised maintenance and service care over the whole lifetime of their machines.

...• Machine Specification
...• Expert Support
...• Maintenance
...• Service
...• Repairs
...• Commissioning
...• Genuine Barwell Spares
...• Operator Training
...• Preventative Maintenance Plans
...• Emergency Call-Outs

For more information on support Click Here

If you would like to find out more about Barwell Global Ltd please do not hesitate to get in touch.
www.barwell.com/en
Related Products and Services
Ceramic Drying Systems

Continuous Rubber Preformers

Barwell Rubber Strip Cutting Machine

ECO Plus - Preformers & Extruders

Barwell Value Preformers

Rubber Deflashing Machine

Preformers & Extruders

ECO Plus - Preformers & Extruders

BVP - Barwell Value Preformers

Gear Pump - Continuous Rubber Preformers

Barwell Machine Rebuilds

Rubber Production Lines

SpinTrim - Rubber Deflashing Machine

VibraCool - Spiral Cooling Conveyors

Hydraulic Rubber Compression Presses

PressurBuilder - Tyre-retreading

Barwell Machine Upgrades

Freeze Trim - Cryogenic Deflashing

Compression Moulding Machines

Preformers & Extruders

Rubber Cryogenic Deflashing

0

stars based on

0

customer reviews
Write a review
Key Contacts

Steve Bradshaw
Sales
Tel: 0845 2243541
Email: sbradshaw

barwell.com
Opening Hours
| | |
| --- | --- |
| Monday | - 9:00 to 5:00 |
| Tuesday | - 9:00 to 5:00 |
| Wednesday | - 9:00 to 5:00 |
| Thursday | - 9:00 to 5:00 |
| Friday | - 9:00 to 5:00 |
| Saturday | - Closed |
| Sunday | - Closed |