Todays Opening Hours
Thursday : 9:00-5:00
closed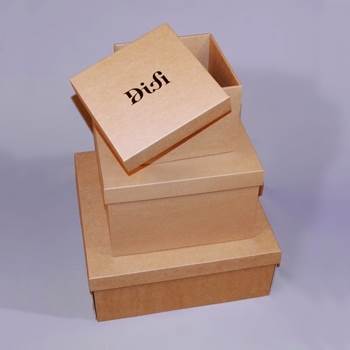 WH Skinner - Cardboard packaging and display manufacturers
Welcome to WH Skinner we are a family run business that specialises in Cardboard Engineering, Point of Sale Products, Cardboard Displays, Packaging Boxes, Countertop Displays and much more. The Design and Manufacture of bespoke packaging and displays are what we do best. Being based in Maidstone Kent, it is easy for us to serve our customers in the south east including London, Surrey, Essex and Sussex with all the point of sale displays and cardboard packaging boxes they require, however we can reach customers much further afield as well so do not hesitate to ask.

One major consideration with choosing displays are the cost. We employ the latest technology to help us keep costs down and quality high. In particular, our digitally printed products are still cost effective with full colour digital print even in short runs. Our countertop displays can have vibrant colour and an eye-catching design thanks to both our digital printing and engineering capabilities.
Cardboard Engineering
Over the years we have been developing our reputation for quality cardboard engineering. Our CAD design department is at the leading edge of development for point of sale display units. Our engineering department will undertake any type of CAD design including the most sophisticated projects using cardboard or composite structures.
Cardboard Displays
One of our specialities is the design and manufacture of bespoke cardboard displays. All of our products can be made to fit existing spaces and areas, they are suitable for both indoor and outdoor uses. Made from sustainable materials the final display units are fully reusable or recyclable. There are many benefits of manufacturing display systems with cardboard like less waste, surprisingly affordable, larger print area, more sustainable and fully printable. Cardboard displays can be cut and creased to almost any shape and is incredibly light weight but robust and strong.
Point of Sale Displays
We are becoming well known for our cardboard dump bins and point of sale products. We manufacture plain, printed and bespoke cardboard dump bins. This type of cardboard point of purchase has become very popular within the retail sector. Apart from cardboard dump bins and point of purchase displays, we make many other types of POS units. countertop displays and much more.
Cardboard Point of Purchase
Have you considered how effective well designed point of sale display units or cardboard point of purchase displays could be as a marketing tool? Our products are very eye-catching and robust and can dramatically help to sell your products. If your products are just in their packaging boxes, cardboard packaging boxes or plain or printed cardboard boxes then perhaps they are not selling as well as they could.
Cardboard Packaging Boxes
We make a variety of cardboard boxes at our Maidstone factory in Kent. Whether short runs or long runs, our Maidstone factory is ideally suited to making all kinds of cardboard boxes and corrugated packaging boxes.
More About Us
When you have finalised the design of your point of sale products, you will then need to consider how to send them to their destination. At our factory in Kent in the South East we can make suitable cardboard packaging boxes or pallet boxes to protect your displays accordingly. Our cardboard engineering department is second-to-none and can produce innovative designs no matter what your requirements.

How are WH Skinner unique?
We are a large enough company to offer a full packaging products having the technology available to make a top quality product whilst keeping our costs as low as possible. On the other hand we are also a small enough company allowing us to give our customers our full attention and being able to look after their individual needs.

Cardboard Packaging Boxes
Being cardboard engineers we can manufacture them in all sizes and shapes thinkable both plain or printed. It is not just Cardboard Packaging Boxes we are able to products, other large format items like Pallet Boxes, Strong Boxes, Transport Packaging and Pallet Bins are also within our capabilities, not to mention the smaller products like Hat Boxes, Wraps, Cake Boxes, Food Packaging, Fruit Trays and folder... no packaging product is too big or too small for WH Skinner.

Display Products
If you are looking for Cardboard Displays or associated products like POS and Countertop Displays then WH Skinner is the company for you with all of our display products being of the highest quality, our Point of Sale Displays are perfect for the retail industries. Our range consists of various display products like Free Standing Display Units, Countertop Displays, DVD Stands and all manner of fitments.

CAD Design & Printing
We have a department specifically designed for CAD Design and Printing, our CAD department can cater for any type of corrugated product you require and can manufacture them in a wide range of both colour and strength. Working along side the customer allows us to iron out any difficult problems in the design and gives us the ability to product absolutely stunning results that will suit your business and yourselves.
Related Products and Services
Stackable Premium Packaging

Flower Protection Boxes

Packaging Cases

Printed Folded Cartons

Cardboard Standees

Special Bespoke Projects

Large Scale Exhibition Stand

Cardboard Shop Window Display

Cardboard Art

Recyclable Exhibition Stand

Charity Honesty Box

Shelf Ready Bottle Display

Retail Packaging

Point of Sale Countertop Display

Internal Packaging Products

Point of Sale Display Boxes

Point of Sale Displays

Countertop Displays

Point of Sale Shelving Unit

Pallet Bins

Point of Sale Dumpbin

Cardboard Engineering

Point of Sale Products

Cardboard Displays

General Packaging Boxes

5

stars based on

5

customer reviews
Write a review
By David ,
Just a quick note to thank you – we've received the order and we're really pleased with it. I've added WH Skinner to our preferred supplier list so we'll be in touch with you whenever we have a need for cardboard elements.
Was this review useful?


By Charlotte ,
Hi Claire, These are FABULOUS! Thanks so much for your help with them! I'm really happy and the client LOVES them! Can't thank you enough!
Was this review useful?


By Lauren ,
Received this today, they look amazing thanks for all your help :)
Was this review useful?


By Colin ,
You really have excelled on every part of this job, for which I thank you – Top notch service !! Many Thanks
Was this review useful?


By Joey ,
Sorry for not getting back sooner just to say a massive thanks for getting the boxes to us earlier than scheduled and for faultless support all the way through. Everything going well with the launch you should be hearing from us again in the not too distant.
Was this review useful?


Key Contacts

Mrs . Claire Halligan
Sales Manager
Tel: 01622 749099
Email: sales

whskinner.co.uk
Payment Methods
Visa
Cash
Visa Debit
Cheque
BACS
MasterCard
Maestro
Opening Hours
| | |
| --- | --- |
| Monday | - 9:00 to 5:00 |
| Tuesday | - 9:00 to 5:00 |
| Wednesday | - 9:00 to 5:00 |
| Thursday | - 9:00 to 5:00 |
| Friday | - 9:00 to 5:00 |
| Saturday | - Closed |
| Sunday | - Closed |