Todays Opening Hours
Wednesday : 8:00-4:00
Open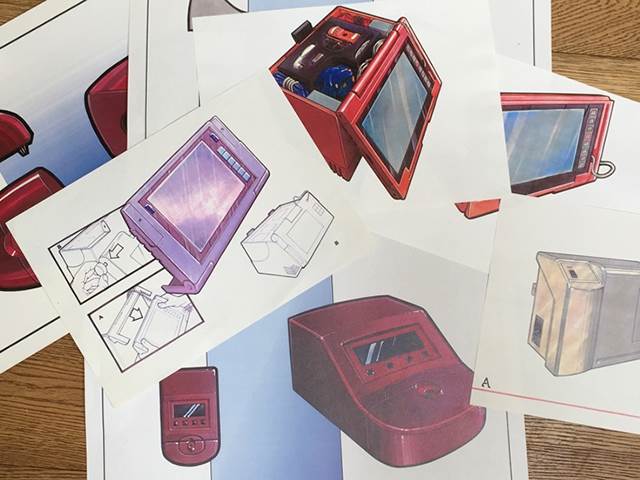 Structural Polyurethane Technology and Custom Moulded Enclosures
Beechcraft is a family run manufacturing business that specialises in the production of low run, high quality polyurethane mouldings. With over forty five year's experience Beechcraft are experts in the field of polyurethane technology and has the capacity to provide its customers with a wide range of customised and in house services. We are a one stop shop from design, prototype, tool making, manufacture, finishing and assembly.

Due to our in house facilities we can manufacture precision and complex parts and offer a range of specialist finishes.

We offer :

...• Low run
...• High quality mouldings
...• Low cost tooling
...• Rapid turnarounds
...• Flexible batch sizes
...• Creative expertise
...• Product design
...• Internal EMC protective coatings
...• PU moulding
...• Silk screen printing
...• Assembly

Please give us a ring to discuss your particular requirements.

To view some examples of our work Click Here
Technical Advice
Beechcraft is here to provide customers with free technical advice for all PU applications including styling, costings and cosmetic structural advice so why not give us a call to find out more.
Custom Design Service
As an ISO 9001 accredited company we are confident we can not only offer guidelines to assist your product design but provide you with a fully controlled and inclusive design service carrying through to production.
Tooling
Beechcraft use either cast resin aluminium composite tools or machined aluminium mould tools for higher quantity requirements.

Our in house toolmakers can produce accurate and highly finished mould tools complete with pin locations so that threaded inserts can be moulded-in and ejector pins and side cores that may be specified by designers.
Moulding Manufacture - PU/RIM
PU is a rigid, self skinning thermosetting expanded foam system which has been specifically designed to provide a tough and structural moulding.

It's good for a wide variety of uses including moulded covers, instrument cases and awkwardly shaped components which are required to perform strongly but still look great.

It's also extremely cost effective for small batches due to its low start-up costs making it considerably less than for injection moulding.
EMC Coatings
Beechcraft can quickly produce one off prototypes in SLS and SLA format or fabricated by our modelmaker. They can also be finished and painted to replicate the final part.
Finishes
All of the mouldings produced at Beechcraft are thoroughly abraded by grit blasting before making good any surface blemishes which may be visible to the human eye at an arm's length, after which they are primed then painted using two coats or two pack PU enamel.
Types of Finish
We are able to achieve a wide range of finishes from traditional hard wearing spatter/texture finishes to a whole range of high gloss level finishes.

Speciality Finishes
Beechcraft also offers a speciality finishing service to meet our customer specific needs.

These non-standard finishes include various texture simulating finishes and wet transfer `hydro dipped` high gloss such as wood, marble and carbon fibre effect.
Silk Screen Printing
We can silk screen print multi-coloured logos and type matter in very fine detail and registration even on curved surfaces all you need to do is simply provide us with your artwork or film positives and a drawing reference for its location and position.

This is only a small sample of the wide range of professional moulding services Beechcraft is able to provide so if you would like to find out more please do not hesitate to get in touch.
www.beechcraft.net
Related Products and Services
Product Design

Custom Design Service

Machined Aluminium Tooling

Cast Resin-Aluminium Composite Tooling

Moulding Manufacture

EMC Costing

EMC Coatings

Paint Finishing

Paint Finishes

Speciality Finishes

Silk Screen Printing

Moulded-In Threaded Inserts

5

stars based on

3

customer reviews
Write a review
By David Smith (MD) , SPECAC
Beechcraft has been a trusted, reliable and constructive partner to Specac for many years. They have been the 'go to' supplier for our moulded parts, and they have always understood our needs very well. Specac designs and manufactures high specification, high quality accessories for the life sciences industries. Precision in manufacture is key and Beechcraft has always been there to meet our requirements."
Was this review useful?


By Peter Smith (MD) , AQUAMATIC LTD
"We were looking for the appearance of an injection moulded casing, but with the small volumes required of the product, the relatively low tooling costs of the PU moulding process were very attractive. This, coupled with the complexity and sophistication of the moulding we required, meant that PU was the obvious choice for us."
Was this review useful?


By Kirstine Wilson , SCANNA MSC
"We approached Beechcraft to re-design our unique Scanmail product which scans letters and small packages for dangerous contents. We have been delighted with the clean, modern design brought to us by Beechcraft which has updated our product as well as given us cost savings."
Was this review useful?


Key Contacts

Darren Phillips
Managing Director
Tel: 01761 416642
Email: darrenphillips

beechcraft.co.uk

Natalie Charlton
Marketing
Tel: 01761 416642
Email: nataliecharlton

beechcraft.co.uk
Payment Methods
BACS
Opening Hours
| | |
| --- | --- |
| Monday | - 08:00 to 16:00 |
| Tuesday | - 08:00 to 16:00 |
| Wednesday | - 08:00 to 16:00 |
| Thursday | - 08:00 to 16:00 |
| Friday | - 08:00 to 16:00 |
| Saturday | - Closed |
| Sunday | - Closed |