Todays Opening Hours
Wednesday : 9:00-5:00
closed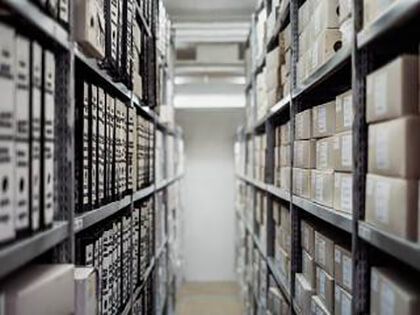 The largest selection of dedicated storage and handling solutions

West Pennine Storage Equipment Ltd offers one of the widest ranges of dedicated storage and handling solutions with a huge choice covering ten products placing us amongst some of the most trusted suppliers in the UK.

We are able to provide our customers with the complete service from initial consultation and design through to supply and installation so whether your needs are for storing small soft goods or large heavy items we've got it covered.

Our storage shelving systems offer themselves to a wide range of practical configurations providing a flexible mix of multi-level storage options for those lighter applications through to heavy applications so why not get in touch to find out more.

We have a team of highly experienced design consultants here ready to help you with your specific storage requirements. They are able to help you find the most creative, on-site way of solving any challenge that your business may present.

To visit our blog Click Here
Storage Solutions
...• Pallet Racking
...• Apex Pallet Racking
...• Carpet Racking
...• Cantilever Racking
...• Shelving Systems
...• Mezzanine Flooring
Pallet Racking
From standard pallet racking and narrow aisle pallet racking to apex pallet racking West Pennine Storage Equipment have many forms available and will supply you with the right type of racking to meet your exact needs.

Our full range of pallet racking systems is always readily available for delivery to your site.

We will take your project from the design stages to supply and fit so just call us for free advice and a quotation.

For more on Pallet Racking Click Here
Carpet Racking
Carpets can be difficult items to store and manage. We offer a variety of carpet racking solutions including our range of specialist adjustable carpet racking to ensure the most efficient, cost effective and flexible storage for your expensive products.

So whether you're a small independent carpet retailer or a large carpet warehouse we will supply and install a carpet racking set up to fit your precise needs.

For more on Carpet Racking Click Here
Cantilever Racking
The range of cantilever racking solutions from West Pennine Storage Equipment is an extremely versatile form of multi-level racking which has been specifically designed without front upright beams for those long awkward items such as steel, wooden boards and pipes.

All cantilever racking supplied by us is extremely strong and offers high strength once erected so why not go to our website and take a look at our online catalogue.

For more on Cantilever Racking Click Here
Shelving Systems
West Pennine Storage Equipment can supply you with just the right shelving system to meet you company's needs.

Whether you choose our British standard bolted system or our easily adjusted bolt free shelving all of our systems are strong, robust, reliable and economical.

Available shelving includes: bolted, adjustable, mobile, high rise, longspan, two tier and carton live storage shelving so if you need help with choosing the right system for your business we offer a free design service including site visits so why not give us a call to find out more.

For more on Shelving Systems Click Here
Mezzanine Flooring
Mezzanine flooring provides a fast and highly convenient way of adding extra floor space to your existing property.

Not only is it significantly cheaper but it also offers a space saving alternative to expensive building works or not relocating to a larger building.

West Pennine Storage Equipment is able to provide you with a range of cost effective solutions to increase your storage capacity within your existing footprint.

From our free initial consultation through to design and installation, warehouse accessories and more we are here to make sure your new storage space is as functional and value adding as possible.

For more on Mezzanine Flooring Click Here
Storage Equipment
For all the necessary storage equipment you will ever need West Pennine Storage Equipment is able to supply one of the most comprehensive ranges anywhere around.

...• Workbenches
...• Tool storage
...• Clothes lockers
...• Pallet trucks
...• Trolleys
...• Mobile safety steps
...• Louvre panels
...• Ladders
...• Partitioning
...• COSHH cupboards

This is only a small sample of the wide range of storage solutions available from West Pennine Storage Equipment so to find out more please visit our website or take a look at our catalogue.
www.westpenninestorageequipment.co.uk
Related Products and Services
Storage Equipment

Apex Pallet Racking

Pallet Racking Installation

Narrow aisle pallet racking

Double deep pallet racking

Carpet racking

Carpet racking Solutions

Warehouse Cantilever Racking Systems

Cantilever Racking Systems

Shelving systems

Mezzanine Floor Solutions

Mezzanine Floor

Mezzanine Floor Solutions

High rise shelving

Adjustable shelving

0

stars based on

0

customer reviews
Write a review
Opening Hours
| | |
| --- | --- |
| Monday | - 9:00 to 5:00 |
| Tuesday | - 9:00 to 5:00 |
| Wednesday | - 9:00 to 5:00 |
| Thursday | - 9:00 to 5:00 |
| Friday | - 9:00 to 5:00 |
| Saturday | - Closed |
| Sunday | - Closed |