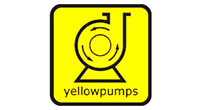 burrowspump02

btconnect.com
Phone: 01623 7 [Reveal]
Fax: 01623 758 606
Welcome to Yellow Pumps UK
Welcome to Yellowpumps, we offer a comprehensive range of high quality heavy duty slurry, sludge and water pumps. Available for immediate sale, with sizes available from a stock range from 25mm up to 200mm.

The Yellowpump range provides total versatility when it comes to materials of selection, interchangeability of components and variations to extend the life of components. Wear and overall reliability will be limited to the weakest part of the pump. The flexible design of these pump units combined with the appropriate selection of material of construction ensure the lowest operating costs.
Standard Slurry pump
Designed for the continuous pumping of highly abrasive, high density slurries with minimal maintenance requirements, the Yellowpump horizontal centrifugal pumps maintains high efficiencies over the wear life of its components.

All Yellowpumps offered come with Timken bearings fitted as standard. We offer a choice of either high chrome metal or durable rubber pump liners; we also offer full spare sets backup to support everything that we sell. Yellowpump rubber and metal lined pumps feature casings which are radially split into two halves with minimum casing bolts reducing maintenance and minimise downtime.
Gravel pump
The Yellowpump range of gravel pumps is designed specifically for continuous pumping of extremely aggressive slurries, with a wide particle size distribution.
Capable of handling large particles at consistently high efficiencies results in low cost of ownership. The large volume internal profile of the casing reduces associated velocities further increasing component life.
Ground Sump pump
The Yellow ground sump pump type SP-metal lined and SPR - Rubber lined are manufactured in popular metric sizes, they provide a simple yet rugged range of sump pumps specially devised for:

• Abrasive and/or corrosive slurries
• Large particle size
• High slurry densities
• Continuous or "snore" operations
• Heavy duties demanding cantilevered shafts
Typical Applications: Ground Sump, Drainage/Washdown, Floor Drainage, Mill Sumps, Carbon Transfer, Level Monitoring, Magnetite Mixing
Pump Sets
Each pump set is designed specifically to meet the requirements and individual needs of our customers on each and every project. We offer the unique benefits or providing individual designs for individual customers without the long lead times or teething problems usually associated with one off solutions. If other manufacturer's standard products will not fit or do not meet your requirements then speak to Yellowpumps and we will design a purpose built variable speed pump set to meet your individual needs. Technical advice and design assistance is available upon request; our team has over 100 years of working knowledge and process experience.
Electronic Variable speed drives (VSD)
Squirrel cage induction motors offer excellent availability, reliability and efficiency. However, they have two weaknesses; starting performance and smooth speed control over a wide range. A motor with a frequency converter - variable speed drive (VSD) - solves both these problems. A variable speed drive motor can be started softly with low starting current, and the speed can be controlled and adjusted to suit the application demand without steps over a wide range. The benefits of variable speed drives have been widely recognized and the number of different applications equipped with VSD is growing. Depending on the motor size, the share of VSD can be even 50% of the new installations.
Visit our website to find out more
Related Products and Services