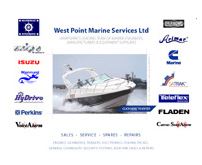 sales

westpointmarineservices.co.uk
Phone: 01329 [Reveal]
Fax: 01329 232882
West Point Marine Services was formed in 1986 and took over from a long established company called Parsons Mathway Marine Limited in 1999.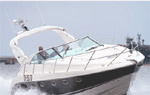 Mark Jenkins, Managing Director of West Point Marine saw the company through it's current expansion after the retirement of his father, formerly the Director of Parsons Mathway Marine Ltd, and the transition of all business to Mark was complete. West Point Marine Services now handles the maintenance and manufacturing of all Mathway steering gear & repairs of Parsons products from engines to gearboxes.

West Point Marine Services is a company that can now offer the yachting industry the experience in engineering & manufacturing gained by over 60 years in the industry. This coupled to the existing sales, service & repairs of other engines & gearboxes with its already specialist knowledge of anti-foul painting, general yacht maintenance, small fast fishing/leisure boat customisation and fitting-out, equipment supplies and trailer sales/repairs means we can handle all your requirements with ease.

West Point Marine Services offer a multitude of products and services. Anything from a small part for a rare boat (inc part copying), through to the search and supply of your next craft. We are specialists in marine engine servicing and gearboxes. In fact, the well-known 'Mathway Steering Gear' was originally designed by us and is still in use around the world today.
All work is carried out to a very high standard whether it be engineering or general yacht maintenance. We also offer the lowest hourly rate for work carried out on-site and in-house in the area.
Related Products and Services