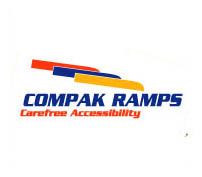 tony.rodwell

dsl.pipex.com
Phone: 020 885 [Reveal]
Fax: 020 8858 5663
Welcome to VIP Group
Welcome to Compak Ramps specialists in Manual and Powered Wheelchair Access Ramps for buses. We supply our ramps both nationally and internationally, all of which are installed and specified by Bus Manufacturers and Bus Operators.
Quality
Our Manual Access and Powered Ramps are made to the highest quality with safety a priority, all of our ramps are PSVAR/RPS & 2001/85/EC Compliant. We ensure that our products have also been risk assessed in accordance with (The Management of Health & Safety at work regulations 1999).
Manual Ramps

Manual Ramps are the perfect solution to turn you bus into a vehicle that allows access quickly and safety for wheelchairs. They are superior in performance and easy to use, no strain will be caused when pulling the ramp out, the ramps are hinge free and allow gentle unimpeded access. The Manual Ramps also have a patented lift handled for safe lift posture, it meets H&S.E.
Powered Ramps

Powered Access Ramps are the very best access solution available, perfect for coaches and buses of any size, they have an Air activated Platform & Leading edge, with motorised tray assembly. Powered Ramps are The wheelchairs favourite access ramp. Every time the bus ignition is activated the powered ramp will automatically complete a 50mm extended cycle, this removes an debris and loose dirt.
Please visit our webiste for more information
Related Products and Services