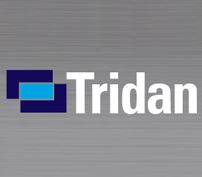 michael

tridan.co.uk
Phone: 01255 [Reveal]
Fax: 01255 220652

Give TRIDAN your manufacturing problems, freeing up valuable resources to concentrate on what you do best.
Design, Concurrent and/or Value Engineering
Let our experienced production team work with you to arrive at the most cost-effective answer.
Supply Chain Management
TRIDAN can offer full traceability and certification of all manufacturing processes through its network of approved suppliers.
State of the Art Technology
Continuous investment in modern CNC Machine Tools to support contractual requirements, forming dedicated Cells in certain instances, backed up by the latest CAD/CAM systems, ensures your product is manufactured using the latest, most cost effective methods.
In House Jig & Tool and Assembly
No need to second source tooling and/or assembly. TRIDAN has all the tool-room disciplines and an air conditioned assembly area.
Comprehensive Inspection facilities
By supporting our manufacturing facility with the latest in CMM technology and in-house calibration facilities (traceable to national standards), your own 'goods-in' inspection requirements are greatly reduced.
The Latest Management Software Solutions
Using state-of-the-art Production Control Management software plus TRIDAN'S extensive knowledge of running both JIT & KANBAN systems, ensures we achieve promised delivery schedules, using our own transport, to suit your specific production requirements.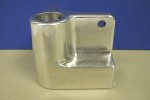 10 off CNC Vertical Machining Centres
Ranging from those capable of machining components as large as 2000mm x 800mm x 500mm and others sensitive and fast enough to machine the most delicate components. Most machines are of a Twin Pallet configuration with up to 60 station tooling carrousels. Rotary Axis is also available on both the larger and smaller machines offering total flexibility on both round and prismatic parts.
5 off CNC/NC Machining Centres
These machines are of a manual tool-change configuration making then ideal for smaller batch sizes, tooling and development work. They include a Horizontal/Vertical Deckel 5 axis machine with a fully programmable rotary table.
5 off CNC Turning Centres
The largest of these machines being capable of turning 500mm dia' x 1500mm long, whilst the Bar Feed machines have magazine loading and are able to turn the most complex components to within 5 microns.
Related Products and Services