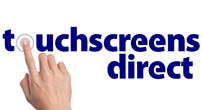 robstokes

touchscreens-direct.co.uk
Phone: 0845 37 [Reveal]

Who are Touchscreens Direct? Touch Screen Displays
We sell Touch Screen Display monitors and ELO Touch Screen Systems in all shapes and sizes to customers in the UK and Europe - whether they are system integrators, home users, schools/colleges or universities, governments and councils and trade resellers.

We're an authorised reseller for ELO Touch Screen Systems, the global market leaders in Touch Screen Display technology and we are able to offer their entire product range from desktop touch monitors, kiosk monitors, integrated touch computers, digital signage, components and spare parts (power supplies, cables, styli etc.).

As a division of our main company, RASCOM I.T. LIMITED, we have been in business since 2003 and have built up such supply and distribution links that we are confident to say that we have access to some of the widest sources of stocks throughout Europe.

We also stock a range of replacement touchscreen sensors and batteries for automotive diagnostics systems used within the worldwide motor industry such as the Actia Examiner Smart and Smart-HD systems.

Our Markets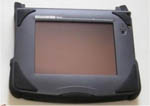 Industrial
Retail
Restaurants and Hospitality
Leisure, Travel and Tourism
Medical and Research
Museums and Galleries
Gaming and Multimedia
Education
Our Customers
Home users
Charity groups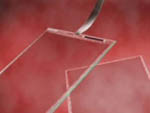 Schools, colleges and universities
System integrators
Cafes, restaurants and hotels
Radio and television broadcasters
Airlines and Airline Traffic Management Centres
Gaming machine providers
Industrial system builders
Kiosk suppliers
Point of sale solution providers
Disabled and special-needs users
Please visit our website to find out more
Related Products and Services