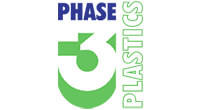 sales

phase3plastics.co.uk
Phone: 023 802 [Reveal]
Fax: 023 8023 2928

Welcome to Phase 3 Plastics,
Thermoformed Plastic Packaging experts.
Whatever shape, size or style products you produce we can create bespoke Thermoformed Plastic Packaging to fit it perfectly. Our Thermoformed Plastic Packaging is hardwearing and will survive transport to destinations not only in the UK but also Worldwide. Please call us for a free consultation on how we can help you. Phase 3 Plastics are in ISO Certified company and deliver a complete, cost conscious package.
Medical Packaging

Our Medical Thermoformed Plastic Packaging is manufactured from specialised materials, they can be made bespoke to your exact specifications (size and shape desired). Our range of Medic al Packaging meets the highest standards required by the healthcare and medical professions.
Electronics Packaging (ESD assured)

Our Thermoformed Electric Packaging has been specially designed for components that are sensitive to ESD. The materials used surpass static decay and surface resistivity standards required for ESD packaging. Phase 3 Plastics have a completely in-house CNC Tooling, Engineering and CAD Design team to ensure our Electronics Packaging is of the highest quality.
Handling Trays

Phase 3 Packaging, manufacture our range of Handling Trays from general purpose, high impact materials, delivering a reliable, long lasting, tough service within a process environment. Our handling trays are all custom designed to our customers requirements, and ensure suitability of purpose for Recycling, Multi-use, Robotic Handling and more...
www.phase3plastics.co.uk
Related Products and Services