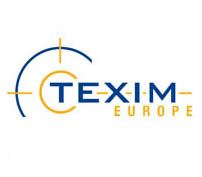 uk

texim-europe.com
Phone: 01522 7 [Reveal]
Fax: 0845 2992 226
Welcome to Texim Europe UK
Texim Europe is part of the TKH Group, a € 900 M Dutch public company, with a strong position in the Telecom, Building and Industrial Solutions market segments.

Our activities are a combination of two main business areas. Firstly, Focused Electronic Component Distribution with a selected range of high technology suppliers offering solutions in several areas:
Embedded Systems & Displays

Wireless

Connectors & Switches

Power Supply & Batteries

EMC

LED Solutions

Timing Devices

General Purpose Components

Supply Chain Solutions

Obsolete stock resale

Excess stock resale

Secondly, a significant area of our turnover comes from resale component and "find it" companies who have discovered our excellent excess stock range. Our excess lines are held in house and have been purchased from major corporations and excellent prices which we pass on to our customer's. With our increased presence throughout Europe we now offer these advantages directly to OEM's and CEM's

Our comprehensive, easy to use website allows anyone to interrogate our stock and download technical data or link to expert support. With a login, customers can track their orders, invoices and unique pricing 24 hours a day.

With its head office located in Haaksbergen, The Netherlands, and with sales offices in Belgium, Germany, Austria Denmark and the UK, Texim Europe has a philosophy of being locally present, build on local relationships with local expert knowledge.

Our UK office offers a high level of attention to customers throughout the UK and Ireland.
Related Products and Services