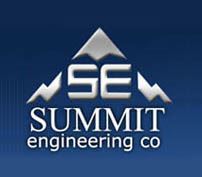 Phone: 020 850 [Reveal]
Fax: 020 8508 4579
Welcome to Summit Engineering Co
Welcome to Summit Engineering Co, we were established in 1981 and have developed a first class reputation as specialist engineers and manufacturers of fixtures tools and jigs for a wide range of different industries.
When it comes to the design and production of press tools we have a very broad range of experience and knowledge. Along with engineering we can also manufacture quality, high precision machined parts.
We take pride in our clients satisfaction and the level of customer service we can provide, there are a number of reasons why you should always chose Summit Engineering:

Zero defects and commitment to total quality management.
    

Short Lead Times
    

Always on hand should you wish to change the specifications
    

Short Lead Times...
We also offer a wide range of services:

Consultancy
    

Tool Making
    

Tool Design
    

Conventional Turning
    

Spark Erosion
    

Conventional Milling
    

CNC Wire Erosion
    

Conventional Grinding
If you have any further questions about Summit Engineering please do not hesitate to contact a member of our team with any questions you may have. Alternatively take a look at our website now where you will find information on all of the services we can provide.
Click the link at the top of the page to visit our website
Related Products and Services