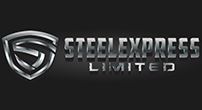 sales

steelexpress.co.uk
Phone: 01902 [Reveal]
Fax: 01902 716345
Steel Express Limited - Seamless Tubes | Perforated Sheets
Steel Express, based in Wolverhampton in the West Midlands specialise in services such as: - Steel Fabrication, Perforated Sheets, Aluminium Stockholding, Stainless Steel Stockholding, Universal Beams, Seamless tubes Sheet Steel Stockholding, Flame Cutting, Plasma Cutting and Lumsden Grinding.

We can supply stainless steel, aluminium, tool steels, engineering steels, En24 plate and structural steel such as universal beams, seamless tubes and universal columns for both local and nationwide delivery.

Steel can be supplied in tube, bar, flats, hexagons and sheets. If you're in a mess call Steel Express and see what we can do for you... We offer our own fleet of dedicated vehicles locally and nationally, quickly and efficiently on the day we say we will. We also offer a various steel forging and cutting services from 5mm Dia up to 850mm dia.
Services Like



Free issue cutting service on blocks up to 1300 x 800mm

Flame cutting is available up to 300mm thick in most specs.

Shearing up to 20mm thick in mild steel aluminium & stainless steel.

Plasma cutting up to 100mm thick in stainless steel.

Lumsden grinding up to 2500mm x 2000mm.

Fabrication and drilling services also available on request.

We also stock the following types of metals so you can be assured we will be able to cater for your every need.

01, D2, H13, M2, M42 Silver Steel

Ground Flat Stock Profiles in Mild, En8 En9, En24

Bright & Black Engineering Steels, En1a, En3, En8, En9, En19, En24, En36 up to 1000mm Dia

Structural Steels, Angles, Flats, Beams, Rhs, Erw, Chs

Squares En3, Enla, Ld, En8, En9, En24

Sheets & Shearing in Cr4, Hr4, Zintec, Galv, En8 & All Non Ferrous Material
Fabrication
We offer a fabrication service for any of our range of metals such as Perforated Sheets, steel (stainless and mild), aluminium and copper into table frames, chair frames, sign frames, all sorts of trolleys, point of display metalwork, benches, bench legs, office desk frames, cable management, partition screen feet, safety barriers and much more.
www.steelexpress.co.uk
Related Products and Services