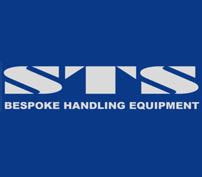 sales

sts-trolleys.co.uk
Phone: 01736 8 [Reveal]
Fax: 01736 851 023
STS

STS are the foremost experts in the design and manufacture of quality drum, roll and materials handling equipment.

We are a team of dedicated engineers who have always worked in the handling industry so we design the units that we would like to use ourselves. We manufacture in the UK and can design and build the right piece of equipment that fulfils your specification.

We supply customers from a range of industries such as food, chemical and pharmaceutical areas. We have built up a reputation for developing the highest quality manual handling equipment available, a feat reflected in our impressive client portfolio.

Drum Handling Equipment


STS design and manufacture a range of drum handling equipment, including lifters, tippers, trolleys, cradles, dispensers, depalletisers and rotators for drums and barrels in every industrial environment. With stainless steel and ATEX compliant options available.

STS first broke into the drum handling industry in 1999 with flagship unit the DTC01 Universal Drum Trolley. An award winning patented design recognised for its reduction of back injury in the workplace, this has now become the industry standard for all companies wishing to move drums whilst complying with regulations and keeping their operators safe.


STS design and manufacture the largest range of drum rotators in the world for lifting and tipping drums and barrels. Most drum tippers and rotators on the market are of an old design only suitable for lifting 200 litre steel drums. STS rotators can lift and tip all different types and sizes of drum using the same rotator head. They are suitable for lifting plastic and steel containers of any size from 50 litres to 200 litres; even egg-shaped mouser drums are no problem.

The latest additions to our drum rotating range are the STS drum mixers, electric or pneumatic powered to suit your application. Designed and manufactured in the UK these units are fully compliant with UK handling regulations.

We have gone on to develop an extensive range of handling equipment in response to the demand from our customers to be able to lift, tip and handle drums safely. These range from radio-controlled drum tippers for Nirex waste and depalletisers for offshore industries, to ATEX drum lifters for Zone 1 areas and stainless GMP rotators for pharmaceutical clean rooms.


Roll Handling Equipment

STS offer a wide range of safe roll handling equipment to lift, move and handle any type of roll or reel you may have.

We offer forward and side rotating units which grip the rolls on the outside to avoid telescoping of the roll, but core gripping devices are available if this better suits your application.

We can offer lots of different power options and also build full stainless steel pharmaceutical units and ATEX compliant equipment for Zoned hazardous areas.


Cylinder Handling Equipment

STS have come up with a new design solving all the problems with old 2 and 4 wheel gas cylinder trolleys. The ergonomic design allows any operator, however strong, to move cylinders around the workplace within manual handling regulations.

All of our cylinder trolleys are based on this new design, manufactured in full stainless steel, with different options for use with large cylinders, canisters and LPG's.

We have also designed a number of bespoke powered cylinder handling units for customers who need to meet special requirements such as filling, weighing and cleaning cylinders.

Bespoke Materials Handling Equipment


STS design and manufacture safe materials handling equipment suitable for use in any industrial environment. We offer a wide range of bespoke manual handling equipment to lift, move and handle all kinds of loads.

We are experts at solving manual handling problems, with a wealth of experience in working will all sorts of loads. If a customer tells us of a handling problem we will work with them until we provide a solution

When designing to a specification to meet your needs and requirements we offer lots of different options from steel to stainless construction, manual, battery electric or pneumatic power and full EX Rated units that comply with ATEX regulations for Zoned hazardous areas.

STS is a UK based specialist handling equipment manufacturer. All of our products are of the highest possible quality and allow compliance with Manual Handling Regulations. We are very proud of the level of service we offer our customers, from wherever they are based, and we strive to deliver the kind of support and after sales service you should expect from manufacturers of a high quality piece of equipment.

We will design and manufacture any piece of equipment to meet your specialist manual handling requirements.

For any more information please visit our website.
Related Products and Services