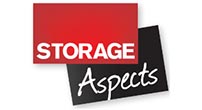 info

storageaspects.co.uk
Phone: 0800 03 [Reveal]
Fax: 0800 033 7262
Our Extensive range of Products include:
For the Office
Mobile Shelving
Filing Systems
Mobile Shelves
Office Storage Systems
High Density Storage Systems
For the Archive (Shelving)
BS5454
Archive Mobile
Library
Library Mobile
Archive Shelving
For the Stores
Shelving, Racking & Binning
Cantilever racking
Small Parts Storage
Security Partitioning
Storage Containers
For the Warehouse
Pallet Racking & Racks
Partitioning
Mezzanine Floors
Storage Crates
Security Cages
For the Workshop
Benches
ESD Benches
Assembly Tables
Storage Bins and Containers
Workstations
Cupboards
For the Changing Room
Lockers
Benches
School Lockers
Wire Mesh Lockers
Metal Lockers
For the Hospital

HTM 71 Storage Cupboards
Medical Records
Filing Trolleys
Theatre Storage
Ward Storage Cabinets
Staff Lockers
Storage Aspects provides advice, design and a full installation service. Call us on the above number for high levels of service for all office, archive, stores and warehouse requirements.

Storage Aspects is a service, design and manufacture based company that provides advice, design, supply and installation for a wide range of storage products.
Mobile Shelving & Racking
Mobile shelving, mobile shelves, office mobile shelving, mobile racks, high density shelving, mobile racks UK, garment rolling rack are all designed to create space for additional expansion or other uses and all allow the maximum storage capacity to be gained within any space. They also enable the end user to make improvements in the storage area. This also applies to materials handling and by using mezzanine floors, mezzanine floor or as a mezzanine floor supplier as well as a mezzanine floor designer we can maximise your space. Our on site advice and design service provides you with the options so as to achieve the best layout with regard to price and design. We have extensive experience in supplying installations for offices, filing rooms, archives, museums, stockrooms and stores.

Shelving Systems
Steel Shelving, shelving, office mobile shelves, office mobile shelving, shelves, ventilated shelving, wire shelving, wire shelf, storage shelving, storage systems, office filing, office shelving as well as garage shelves and garage shelving all provide the ability to maximise the storage and materials handling of products and items. We offer a wide range of products and our advice service ensures that we supply the correct product for your application.

Mezzanine Flooring
As a mezzanine floor supplier of mezzanine floor, mezzanine floors, mezzanine floors we can offer mezzanine floors UK, as well. We are designers of mezzanine floors as well as mezzanine floor installers and can offer a full design and installation service throughout the UK. The advantages are that individual company's can install a mezzanine floor so as to create additional space instead of having an expensive move.

Racking Systems
Racking systems, pallet rack, racks, cantilever racks, metal racks, warehouse racks all enable the storage and materials handling of products within the warehouse racks or stores shelving. Our range enables our clients to maximise their ability in the terms of material handling.
Workshop Storage
Workshop and Assembly areas; we supply industrial bench, woodworking bench, bench, ESD benches heavy duty commercial benches, packing benches as well as the storage equipment and materials handling equipment to go with them. Our range of lister cabinets, tool cabinets are all designed for use in the warehouse or manufacturing environments. We can also install mezzanine floor or mezzanine floors into the workshop areas; whilst the use of mobile and metal shelving will greatly enhance the space.

Lockers
Lockers, metal lockers and school lockers all enable personal possessions to be stored safely. Our range of lockers and school lockers ensures that we have both the size and lock to suit all requirements. Our changing room benches, slatted changing room benches and bench seats enable users to easy change as and when they require.
Records Management
Records management includes a wide scope of responsibilities, however the most important is the safe and secure storage of the records, especially if it is a company record or one that has special historic value. We advise and design a range of products that allow records managers to maximise the storage of records within the available space, whilst at the same time providing that level of security and safe keeping. Our records storage products are inert and so when combined with our space saving mobile shelving and roller racking they offer increased capacity, thus allowing the records collection to maximise the available space.

Medical Record Storage
The storage of medical records in hospitals in an on going problem for many NHS Trusts and clinics and our extensive experience in providing the correct storage system for the patient records has been implemented by numerous Trusts. Sometimes mobile shelving or roller racking is ideal, however it does impact on the availability of the patient records in the terms of pick rate and put away. Therefore we always provide the option supported by data collection for the option to use static medical records shelving as an alternative. However if the available space is limited, or the number of medical records is high; then mobile shelving or roller racking maybe the only solution to store the records. However we advise our clients on the advantages and disadvantages of both types so as to allow the correct decision to be made.
Our advice and design service ensures that we provide the best product for your application
Why do people recommend us to others?

This is because everyone within our company takes pride that we offer high levels of service and support, so as to ensure that we provide the very best advice, solutions and products for our range of mobile shelving, mobile shelves, racks, shelving, rack, mezzanine floors and mezzanine floor designs.

Why do people buy our products and services?

Because we look after our clients; as well as providing a combination of great service, value for money and the right products. How do we know this? Because we always ensure that our clients are happy with our service and supplied products ranging from mezzanine floors to racks, shelving, metal shelving, rack, pallet racks to mobile shelving, mobile shelves, roller racks, mobile library shelving and storage systems.

Contact us now for help and assistance

We would be please to help you; so please contact us either by free phone 0800 033 7075, fax or by email using the contact form above.
Contact us via phone or email now with any enquiries
Related Products and Services