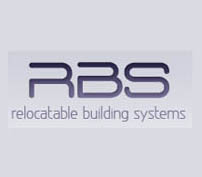 james

rbssales.co.uk
Phone: 0800 15 [Reveal]
Fax: 01757 289 067
Welcome to Relocatable Building Systems
Welcome to Relocatable Building Systems Ltd we have supplied and installed New and Used Modular and Portable Buildings for sale, Refurbished Modular Portable Buildings, Cabins, Classrooms, Offices, Site Accommodation for over 20 years in the following areas; London, Birmingham, Leeds, Sheffield, Bradford, Liverpool, Manchester, Bristol, Cardiff, Coventry, Nottingham, Newcastle, Exeter, Glasgow and Edinburgh
Modular Building Specialists
We design modular buildings for a wide range of different applications including; Site Offices, Classrooms, Nursery Buildings, Toilets, Drying Rooms, Canteens, Changing Rooms and more.
Our Modular Buildings are available both New and Used for Hire or Sale, we readily stock all types of modular buildings both large and small. Please visit our website to find out more.
Portable Building Specialists
Our portable building service is unique, when you are searching for portable buildings we have everything you need. RBS will source, design and install your portable building.
We keep many types in stock from Anti-Vandal Units to Gatehouse Units. If you have any portable buildings you do not require anymore RBS are always looking to buy them, please pick up the phone and contact a member of our team now.
www.relocatablebuildingsystems.co.uk
Related Products and Services