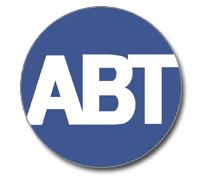 sales

abt-it.co.uk
Phone: 0800 38 [Reveal]
Fax: 0207 237 2344
ABT stock a massive range of print finishing and paper handling equipment at highly competitive prices to suit the specific needs of your business, however small or large.

ABT stock all types of print finishing and paper handling equipment, including booklet makers, binding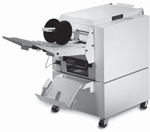 machines, bursters, collators, creasers, decollators, folding machines, folder inserters, form cutters, guillotines, joggers, laminators, letter openers, paper drills, paper folders, punches, staplers, rotary and desktop trimmers, ream and stack cutters.

ABT are experts in the area of the sale, lease and service of print finishing and paper handling equipment and provide an impartial advice and comparison service to customers to enable them to make the right purchase for their needs.

The company has been established since 1997, during which time it has developed a reputation for supplying quality office machinery, furnishings and software at highly competitive prices and with excellent levels of customer service and pre and post-sales support.

ABT stock a range of print finishing and paper handling equipment from a large choice of world-leading manufacturers, including Acco Rexel, Citoborma, Duplo, EBA, Fellowes, GBC, Hedman, HSM, Ibico, Ideal, Intimus, Martin Yale, Morgana, Nagel, PFE, PHL, Rapid, Rexel, Renz, Superfax, Uchida and Vivid.

Print finishing and paper handling equipment is designed for a variety of purposes and all kinds of businesses can benefit from investing in a piece of print finishing or paper handling equipment.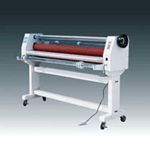 Binding machines are a highly worthwhile investment for any business that regularly presents reports or company information, as are laminator machines and booklet makers. Folding machines are a wise investment for any company that regularly conducts mass-mailings to customers and are available across the specification range from ABT.

Guillotines and trimmers can help with the creation of presentations, brochures and advertising and information displays. ABT stock the full range of guillotines and trimmers, from small, desktop guillotines - designed to be used at home or in small offices - up to automatic, commercial guillotines and trimmers - for companies operating in the print finishing and paper handling industry.

ABT offer advice and guidance to help each customer make the right choice of print finishing and paper handling equipment that will suit their specific requirements. The ABT website and freephone customer number provide a wealth of information and the full range of print finishing and paper handling equipment available through ABT can be viewed online - http://www.print-finishing-paper-handling.co.uk/index.htm

Acco Rexel Apollo HD Stapler
Acco Rexel Binding Machines
Acco Rexel Binding Machines
Acco Rexel Binding Machines
Acco Rexel CB105 Comb Binding Machine
Acco Rexel CB206 Comb Binding Machine
Acco Rexel CB256 Comb Binding Machine
Acco Rexel CB256E Comb Binding Machine
Acco Rexel CB356 Comb Binding Machine
Acco Rexel CB356E Comb Binding Machine
Acco Rexel CB366E Comb Binding Machine
Acco Rexel CB405E Comb Binding Machine
Acco Rexel CWB406 Combination Comb and Wire Binding Machine
Acco Rexel CWB406E Combination Comb and Wire Binding Machine
Acco Rexel Giant HD Stapler
Acco Rexel Goliath HD Stapler
Acco Rexel HD2150 Paper Punch
Acco Rexel HD2300 Paper Punch
Acco Rexel HD4150 Paper Punch
Acco Rexel Laminating Machines
Acco Rexel LH240 Pouch Laminating Machine
Acco Rexel LP25 HS Pouch Laminating Machine
Acco Rexel LP35 HS Pouch Laminating Machine
Acco Rexel LS115 Pouch Laminating Machine
Acco Rexel LV250 HS Pouch Laminating Machine
Acco Rexel LV340 HS Pouch Laminating Machine
Acco Rexel LX50+ Pouch Laminating Machine
Acco Rexel LX55+ Pouch Laminating Machine
Acco Rexel Mercury HD Stapler
Acco Rexel P425 Paper Punch
Acco Rexel Staple Wizard Electric Stapler
Acco Rexel Stella30 Electric Stapler
Acco Rexel Stella70 Electric Stapler
Acco Rexel T20 Thermal Binding Machine
Acco Rexel T40 Thermal Binding Machine
Acco Rexel V430ADJ Paper Punch
Acco Rexel WB606 Wire Binding Machine
Acco Rexel WB656 Wire Binding Machine
Acco Rexel WB706E Wire Binding Machine
Dahle 403 Desktop Guillotine
Dahle 404 Desktop Guillotine
Dahle 440 Rotary Trimmer
Dahle 442 Rotary Trimmer
Dahle 444 Rotary Trimmer
Dahle 446 Rotary Trimmer
Dahle 448 Rotary Trimmer
Dahle 500 Rotary Trimmer
Dahle 502 Desktop Guillotine
Dahle 507 Rotary Trimmer
Dahle 508 Rotary Trimmer
Dahle 517 Desktop Guillotine
Dahle 519 Desktop Guillotine
Dahle 533 Desktop Guillotine
Dahle 534 Desktop Guillotine
Dahle 550 Rotary Trimmer
Dahle 552 Rotary Trimmer
Dahle 554 Rotary Trimmer
Dahle 556 Rotary Trimmer
Dahle 558 Rotary Trimmer
Dahle 560 Desktop Guillotine
Dahle 580 Desktop Guillotine
Dahle 585 Desktop Guillotine
Dahle 842 Heavy Duty Guillotine
Dahle 846 Heavy Duty Guillotine
Dahle 848 Heavy Duty Guillotine
Duplo DF-1000 Paper Folding Machine
Duplo DF-915 Paper Folding Machine
EBA 430E Guillotine Ltd
EBA 430EP Guillotine Ltd
EBA 430M Guillotine Ltd
EBA 4810 Guillotine Ltd
EBA 550 and 550LT Guillotines Ltd
EBA 551 and 551LT Guillotines Ltd
EBA 721LT Guillotine Ltd
EuroFold 235M FM Paper Folding Machine
EuroFold 235M SM Paper Folding Machine
EuroFold 245M SM Paper Folding Machine
EuroFold 435M SM Paper Folding Machine
EuroFold 445M SM Paper Folding Machine
Fellowes PB2450 Comb Binding Machine
Fellowes PB2650E Comb Binding Machine
Fellowes PC2300 Coil Binding Machine
Fellowes WB400 Wire Binder
Fellowes WB500 Wire Binder
GBC 16DB Plastic Comb Binding Machine
GBC 16DB Plastic Comb Binding Machine
GBC 250T Thermal Binding Machine
GBC AccuCut A515pro Rotary Trimmer
GBC AccuCut A525pro Rotary Trimmer
GBC AccuCut A535pro Rotary Trimmer
GBC AP2 Ultra Automatic Punch
GBC Arctic Titan Roll Laminator
GBC Catena 105 Roll Laminator
GBC Catena 35 Laminating Machine
GBC Catena 65 Roll Laminator
GBC CC2700 Modular Coil Binding Machine
GBC ClassicCut CL100 Desktop Guillotine
GBC ClassicCut CL120 Desktop Guillotine
GBC ClassicCut CL200 Desktop Guillotine
GBC ClassicCut CL410 Desktop Guillotine
GBC ClassicCut CL420 Desktop Guillotine
GBC CoilBind C100 Coil Binding Machine
GBC CoilBind C200 Coil Binding Machine
GBC Digicoil semi-automated ColorCoil? Binding Machine
GBC Digicoil semi-automated ColorCoil? Binding Machine
GBC DocuBind P100 Comb Binding Machine
GBC DocuBind P200 Comb Binding Machine
GBC DocuBind P300 Comb Binding Machine
GBC DocuBind P400 Comb Binding Machine
GBC DocuBind P75 Comb Binding Machine
GBC DocuBind TL200 Wire Binding Machine
GBC DocuBind TL350 Wire Binding Machine
GBC DocuSeal 40P Pouch Laminator
GBC HeatSeal H210 Pouch Laminator
GBC HeatSeal H310 Pouch Laminator
GBC HeatSeal H400 Pouch Laminator
GBC HeatSeal H410 HighSpeed Pouch Laminator
GBC HeatSeal H535 Turbo Pouch Laminator
GBC HeatSeal H65 Pouch Laminator
GBC HeatSeal H75 Pouch Laminator
GBC HeatSeal ProSeries 3500LM Pouch Laminator
GBC HeatSeal ProSeries 4500LM Pouch Laminator
GBC Magna Punch Interchangeable Die Punch
GBC MC12 Wire Closer
GBC Modular Wire binder TL2900
GBC MP2500iX Modular Interchangeable Die Punch
GBC PB2600 Modular Plastic Comb Binding Machine
GBC PB2600 Modular Plastic Comb Binding Machine
GBC RollSeal Ultima 35 EzLoad Roll Laminator
GBC SureBind System 1 Strip Binding Machine
GBC SureBind System 2 Strip Binding Machine
GBC SureBind System 3Pro Strip Binding Machine
GBC Titan 110 Roll Laminator
GBC Titan 165 Roll Laminator
GBC Ultima 65 Roll Laminator
Hedman HF200 Paper Folding Machine
HSM CA3625 Desktop Guillotine
HSM CA3640 Desktop Guillotine
HSM CA4640 Desktop Guillotine
HSM CM2606 Desktop Guillotine
HSM CM3206 Desktop Guillotine
HSM CM3625 Desktop Guillotine
HSM CM3815 Desktop Guillotine
HSM CM4315 Desktop Guillotine
HSM CM4625 Desktop Guillotine
HSM CS3640 Desktop Guillotine
HSM CS4640 Desktop Guillotine
HSM R48000 Heavy Duty Guillotine
HSM T15007 Rotary Trimmer
HSM T2606 Rotary Trimmer
HSM T3206 Rotary Trimmer
HSM T4606 Rotary Trimmer
HSM T7220 Rotary Trimmer
HSM T9610 Rotary Trimmer
HSM Trimmers and Guillotines
HSM Trimmers and Guillotines
ibico 310E Thermal Binding Machine
ibico clickMan ibiclick Binding Machine
ibico clickMaster ibiclick Binding Machine
ibico Combman Comb Binding Machine
ibico EPK21 Comb Binding Machine
ibico Hitech Karo Wire Binding Machine
ibico Hitech Wire Binding Machine
ibico ibiMaster100 Comb Binding Machine
ibico ibiMaster200 Comb Binding Machine
ibico ibiMaster250 Comb Binding Machine
ibico ibiMaster250e Comb Binding Machine
ibico ibiMaster300 Comb Binding Machine
ibico ibiMaster400 Comb Binding Machine
 

ibico ibiMaster400e Comb Binding Machine 
ibico ibiMaster500 Comb Binding Machine
Ibico pouchman 4PQ Laminating Machine
Ibico pouchMaster 12VT Laminating Machine
Ibico pouchMaster 18 Pro Laminating Machine
Ibico pouchMaster 19vt Laminating Machine
Ibico pouchMaster 9VT Laminating Machine
Ibico pouchMaster PQ HighSpeed Laminating Machine
Ibico pouchMaster PQ Laminating Machine
ibico Thermotronic 400 Thermal Binding Machine
IDEAL 1030 Rotary Trimmer
IDEAL 1031 Rotary Trimmer
IDEAL 1034 Desktop Guillotine
IDEAL 1038 Desktop Guillotine
IDEAL 1043 Desktop Guillotine
IDEAL 1058 Desktop Guillotine
IDEAL 1071 Desktop Guillotine
IDEAL 1080 Guillotine
IDEAL 1110 Guillotine
IDEAL 1133 Desktop Guillotine
IDEAL 1142 Desktop Guillotine
IDEAL 2035 Desktop Guillotine
IDEAL 3905 Guillotine
IDEAL 3915-95 Guillotine
IDEAL 4205 Guillotine
IDEAL 4215 Guillotine
IDEAL 4700 Guillotine
IDEAL 4705 Guillotine
IDEAL 4810-95 EP Guillotine
IDEAL 4810-95 Guillotine
IDEAL 4850-95 EP Guillotine
IDEAL 4850-95 Guillotine
IDEAL 5221-05 EP DIGICUT Guillotine
IDEAL 5221-95 EP Guillotine
IDEAL 6550-95 EP Guillotine
IDEAL 7228-06 LT Guillotine
IDEAL 8304 Paper Folding Machine
IDEAL 8330 Paper Folding Machine
IDEAL 8343 Paper Folding Machine
Ideal 8520 Electronic Stapler
Ideal 8550 Electronic Stapler
Ideal 8560 Electronic Stapler
Ikon IP-110A Laminating Machine
Ikon IP-260 Laminating Machine
Ikon IP-330 Laminating Machine
Ikon IP-330HS Laminating Machine
Ikon IP-450 Laminating Machine
Ikon IP-650S Laminating Machine
Intimus Premier 110 Rotary Trimmer
Intimus Premier 120 Rotary Trimmer
Intimus Premier 210 Desktop Guillotine
Intimus Premier 220 Desktop Guillotine
Intimus Premier 310 Rotary Trimmer
Intimus Premier 320 Rotary Trimmer
Intimus Premier 330 Rotary Trimmer
Intimus Premier 340 Rotary Trimmer
Intimus Premier 350 Rotary Trimmer
Intimus Premier 420 Desktop Guillotine
Intimus Premier 430 Desktop Guillotine
Intimus Premier 440 Desktop Guillotine
Intimus Premier 450 Desktop Guillotine
Intimus Premier 510 Desktop Guillotine
Intimus Premier 510 Desktop Guillotine
Martin Yale 1217A Paper Folding Machine
Martin Yale 1601 Paper Folding Machine
Martin Yale 1616 Desktop Letter Opener Ltd
Martin Yale 1632 Desktop Letter Opener Ltd
Martin Yale 1648 Automatic Letter Opener Ltd
Martin Yale 1701 Paper Folding Machine
Martin Yale 6200 Paper Folding Machine
Martin Yale 62001 High-Speed Letter Opener Ltd
Martin Yale 6400 Paper Folding Machine
Martin Yale 7200 Paper Folding Machine
Martin Yale 7400 Paper Folding Machine
Nagel 111 paper drill
Nagel Citoborma 190 Paper Drill
Nagel Citoborma 290 Paper Drill
Nagel Citoborma 290AB Paper Drill
Nagel Citoborma 290B Paper Drill
Nagel Citoborma 490 Powerstroke Paper Drill
Nagel Citoborma, SPC Filepecker and Uchida Paper Drills
PHL 2042, 2043 and 2044 Mailing Machines
Plockmatic 100 Collating Machines
Plockmatic 100 Collating Machines
Plockmatic 1010 Stacker
Plockmatic 1010 Stacker
Plockmatic 1020 BinderPro Booklet Maker
Plockmatic 1030 DocuTrim
Plockmatic 104 SquareFold
Plockmatic 306 Collating Machines
Plockmatic 310b Collating Machines
Plockmatic 310sr Collating Machines
Plockmatic 406 Collating Machines
Plockmatic 45 DocuMail Mailing Machine
Plockmatic 46 Multifeed
Plockmatic 49 Sheet Feeder
Plockmatic 51 SetFold
Plockmatic 60 BinderPro Booklet Maker
Plockmatic 61 BinderPro Booklet Maker
Plockmatic 82 BinderPro Booklet Maker
Plockmatic 91 Corner Stapler
Plockmatic 91-TC Corner Stapler
Plockmatic BinderPro Booklet Makers
Plockmatic Trimmer 83
Rapid 106 Stapler
Rapid 106 Twin Stapler
RENZ HR 340 V Laminating Machine
RENZ HRP 460 V Roll Laminating Machine
RENZ HRP 950 V Roll Laminating Machine
RENZ HT 230 Photo L Pouch Laminating Machine
RENZ HT 230 Photo Pouch Laminating Machine
RENZ HT 320 L Photo Pouch Laminating Machine
RENZ HT 320 P Photo Pouch Laminating Machine
RENZ HT 320 Photo Pouch Laminating Machine
RotaTrim AS1600 Autosheeter
RotaTrim AS800 Autosheeter
RotaTrim DT1550 Digitech Rotary Trimmer
RotaTrim DT1850 Digitech Rotary Trimmer
RotaTrim DT2500 Digitech Rotary Trimmer
RotaTrim M12 Professional Rotary Trimmer
RotaTrim M15 Professional Rotary Trimmer
RotaTrim M18 Professional Rotary Trimmer
RotaTrim M24 Professional Rotary Trimmer
RotaTrim M30 Professional Rotary Trimmer
RotaTrim M36 Professional Rotary Trimmer
RotaTrim M42 Professional Rotary Trimmer
RotaTrim M54 Professional Rotary Trimmer
RotaTrim MCA0 Rotary Trimmer
RotaTrim MCA1 Rotary Trimmer
RotaTrim MCA2 Rotary Trimmer
RotaTrim MCA3 Rotary Trimmer
RotaTrim MCA4 Rotary Trimmer
RotaTrim Powertech PT1250 Trimmer
RotaTrim Powertech PT1550 Trimmer
RotaTrim Powertech PT1850 Trimmer
RotaTrim Powertech PT2150 Trimmer
RotaTrim Powertech PT2500 Trimmer
RotaTrim Powertech PT650 Trimmer
RotaTrim Powertech PT950 Trimmer
RotaTrim Rotary Trimmers
RotaTrim Technical T1250 Trimmer
RotaTrim Technical T1550 Trimmer
RotaTrim Technical T1850 Trimmer
RotaTrim Technical T2150 Trimmer
RotaTrim Technical T2500 Trimmer
RotaTrim Technical T650 Trimmer
RotaTrim Technical T950 Trimmer
Silver Reed MA150 Paper Folding Machine
Silver Reed MA40 Paper Folding Machine
SPC Filepecker-III (100) Paper Drill
SPC Filepecker-III (60) Paper Drill
SPC Filepecker-IV (100) Paper Drill
Superfax PF210 Paper Folding Machine
Superfax PF215 Paper Folding Machine
Superfax PF220 Paper Folding Machine
Superfax PF250 Paper Folding Machine
Uchida VS20 Paper Drill
Uchida VS200 Paper Drill
Uchida VS25 Paper Drill
Uchida VS55 Paper Drill
Vivid Easymount EM-1180 Roll Laminator
Vivid Easymount EM-1180SH Roll Laminator
Vivid Easymount EM-1580 Roll Laminator
Vivid Easymount EM-1580SH Roll Laminator
Vivid Easymount EM-720 Roll Laminator
Vivid Easymount EM-880 Roll Laminator
Vivid Linea DH-1100 Roll Laminator
Vivid Linea DH-360 Roll Laminator
Vivid Linea DH-650 Roll Laminator
Vivid Matrix Lite SH-650 Roll Laminator
 
Related Products and Services