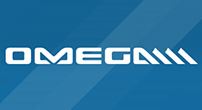 Phone: 01769 [Reveal]
Todays Opening Hours
Tuesday : 8:30 - 5:30
closed
Specialists in Polycarbonate Roofing and Sheets
Omega (roofing) Plastics Ltd manufacture and supply Polycarbonate Roofing, Polycarbonate Sheets and a wide range of components and services to the conservatory and lightweight roofing market. We are able to offer professional advice, based on over 15 years experience from our dedicated staff in helping our customers select the most suitable solution for their roofing requirements. The professional advice includes the design and supply of bespoke conservatory roofs.
Polycarbonate Roofing
We manufacture and supply structured polycarbonate (SPC) panel roof-packs, cut-to-size to both trade and DIY customers. The projects we are involved with range from the relatively simple lean-to roofs, through the huge variety of domestic conservatory designs to large commercial roofing solutions for supermarkets, warehousing, large public projects.

We supply all polycarbonate roofing components from stock to anywhere in the UK. We supply a variety of glazing bars and accessories. These include rafter-supported bars (suitable for timber supported roofs), self-supporting bars, wall plates, eaves beams, hip rafter bars, ridge beams, finials. We also supply roof vents suitable for all installations with either glass or Polycarbonate glazing.

Our range of accessories include all the components required to complete a roof installation. These accessories are Sheet Closure Extrusions (used to protect and finish the bottom edge of the polycarbonate panel), Eaves Filler (to close gaps at the Eaves and prevent draughts), Screw Buttons, Solid Aluminium Top Tape and Breather Anti-Dust Tape to seal the ends of the polycarbonate roof sheets, Silicone Sealant and Self Adhesive Flashing
Polycarbonate Sheets
Our polycarbonate sheets are supplied in a wide variety of colours and thicknesses. The colour range is clear, bronze opal, bronze-opal and heatguard-opal. Heatguard-opal is designed to control the heat build-up in conservatories and is effective in reducing the impact of the sunsí energy by 50%. We are also able to offer solar inserts as a factory fit option fitted to the polycarbonate sheets. These are the most effective solution in controlling heat build-up in conservatories. The solar inserts reflect 80% of the sunsí radiant heat and reduce glare by 80%. Solar inserts can also be fitted by Omega fitters to existing polycarbonate roofs through our Omega Solar Insert Retrofit Service and, in addition, solar inserts are supplied as a solar insert DIY kit.
The polycarbonate Sheets vary in thickness from 10mm, through 16mm, 25mm, 32mm to 35mm. The thicker polycarbonate panels offer the highest level of insulation of any glazed roofing solution. The 35mm polycarbonate has a U-value of 1.2.

A similar solution is provided as a supply and fit service for glass roofs, employing a solar film with similar specifications to the solar inserts.
More...
In order to provide a comprehensive range of roofing solutions we also supply and fit a number of different types of canopy. These canopies can be Cantilever or Self-supporting. The cantilever options are suitable for a wide range of applications. Their key attribute is that no supporting posts are required and therefore provides an uninterrupted floor area. These are particularly popular as car ports. The Post-Supported Canopies are very flexible as they can be configured to fit most customer specifications for an outside covered area. Both types of canopy can be used as Smoking Shelters. We do supply specialist standalone Smoking Shelters in addition to the canopies.

We are able to provide Roof Light Domes to suit any requirement, both in terms of the dimensions required, but, also, importantly the level of insulation required. These roof light domes are designed specifically for flat roofs.

As part of our range of energy conserving products we supply a very simple secondary glazing solution and light tubes supplying natural light into the home.

The secondary glazing can be supplied with different thicknesses of glazing material to suit the installation and also in either acrylic sheet or plate polycarbonate sheet. Plate polycarbonate is specified where security/safety is a key customer requirement, being 250 times as strong as glass. All secondary glazing can be cut-to-size in our factory.

The tubular roof lights are supplied in both rigid and flexible variants. The flexible roof light is very popular as it is very easy to install.
www.omegabuild.com
Related Products and Services
Polycarbonate Dome Rooflights

Sail Blinds

Omega Sail Blinds for Conservatories

Polycarbonate Rooflights

Polycarbonate Roof Sheets

Polycarbonate Roofing Sheets

Canopy Glazing Systems

0

stars based on

0

customer reviews
Write a review