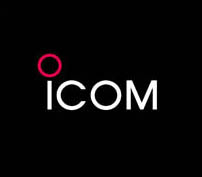 sales

icomuk.co.uk
Phone: 01227 7 [Reveal]
Fax: 01227 741 742
An Introduction to Icom UK Ltd
ICOM UK Ltd is one of the country's leading distributors of radio communications products and has built a reputation for providing the marine, aviation, amateur and commercial market places with the very highest quality products and excellent customer service.
Commercial Products and Services
Just as there are many areas of business, there are also many types of two-way radio. Icom radio communications make business lives easier by providing a comprehensive range of base-station, mobile and handheld units covering many frequency bands to satisfy professional users who may work in building security, public safety, retail, events etc.

Icom has recently developed a flexible digital radio system called IDAS that provides multiple benefits to business and industry users who are looking to migrate their current analogue system to digital. Today, IDAS digital radios offer a complete system of handheld radios, mobile radios, repeaters and now network interface/trunking controller, IP-based virtual radio….in fact IDAS now provides the complete system solution.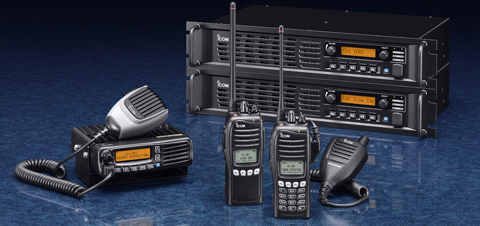 Icom UK Systems
RMS-Net (Radio Management System), I-LOC (Security Management System) and I-READ (Guard Tour Management System) provide a host of security applications and Health and Safety benefits for any business. When used in conjunction with other modern security systems, these systems can provide a detailed view of activity and staff deployment in or around a building, high street, docks or workplace.

Marine Products and Services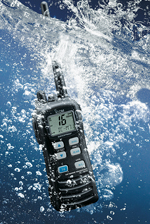 Years of dedication have produced a range of marine products that are unsurpassed for quality, excellence and reliability. Technical superiority and quality workmanship are Icom hallmarks. Icom is renowned for developing ground breaking equipment. In recent years Icom developed the world's first marine radios with a waterproofing level of IPX8 and in 2007 launched the IC-M33, the first buoyant handheld 5W transceiver designed for the marine market. Icom have also developed state-of-the-art communications equipment to suit the Global Maritime Distress and Safety System (GMDSS).

From the largest commercial vessels, to the smallest weekend runabouts, encompassing everything in-between, the Icom name guarantees complete reliability and quality.

Aviation Products and Services
Icom are the leading manufacturer of airband portable radio communications. Essential for safety, and ideal in power-loss situations, these products have established themselves as virtually standard kit with many flyers, from commercial airline flight crew to home build hobby pilots.

Amateur (Ham) Products and Services
Icom has been developing radio communication equipment for over forty years. Its heritage has always been based on technical excellence. As you might expect, Icom is a market leader, with a long-standing reputation for quality, innovation and design...just ask any Amateur.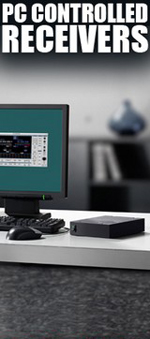 Receiver Products and Services
Icom have been building radio receivers for a variety of applications for many years, enabling professionals and Amateur enthusiasts to monitor the increasing number of broadcasts. Icom's receiver range includes models that connect to your home PC, desktop or 'base-station' receivers and handheld scanners that are small, portable and great for tuning in... wherever you are.

Licence Free (PMR446) Products and Services
Icom provides licence free PMR446 radios 'walkie-talkies' to improve communications for your business. There are no call charges, no licence fee, no age restriction, no test to pass, no airtime contract and almost no running costs (you only have to recharge the batteries).

Icom was the first radio manufacturer to develop a dPMR446 digital licence-free product. The IC-F4029SDR professional licence free digital transceiver provides all the benefits of digital radio including digital clarity, razor sharp signalling performance and access to less congested digital PMR channels.
Please visit our website for more information regarding our Products and Services, alternatively give us a call and a member of our team will be happy to help with any enquiries you may have.
Related Products and Services