First time here?
Pellentesque habitant morbi tristique senectus et netus et malesuada fames ac turpis egestas. Vestibulum tortor quam, feugiat vitae, ultricies eget, tempor sit amet, ante. Donec eu libero sit amet quam egestas semper.
Businessmagnet Apps
Browse the UK's leading b2b search

engine on the move, store contacts, email suppliers fast and from anywhere in UK
more info
Activity Feed
Pennine Pneumatic Services
Place pointer

here

to reveal number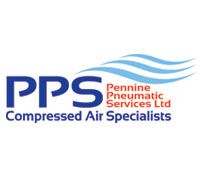 We are an authorised distributer of Atlas Copco Air Compressors who are specialists in the design, supply, installation and after sales service of industrial and automotive compressor systems. We supply a full range of air related products ranging from the smallest compressor right through to a complete "turnkey" compressed air package.
Products and Services
Payment Type
Select the payment types that you accept below
Payment Terms
Select the payment Terms below
Login to your account to add more information to your advert
Adding more information to your advert is a proven way to increase the enquiries your advert is generating.
You can add or edit all contact information, opening hours, photo's, business description, upload press releases and a whole lot more.
Login below to take full advantage of your advert