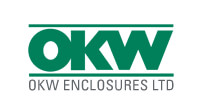 sales

okw.co.uk
Phone: 01489 5 [Reveal]
Fax: 01489 583 836
Welcome to OKW Enclosures Ltd
OKW is the UK's leading specialist in small / medium size enclosures for electronics. Our programme features five leading brands; OKW, METCASE™, ROLEC, TEKO and SERPAC. This partnership gives us the UK's most comprehensive range of enclosures
OKW Enclosures Ltd is based in Fareham, Hampshire and is the UK subsidiary of German company OKW Gehäusesysteme GmbH.

For over forty years OKW have been a leading manufacturer plastic enclosure systems for OEM electronics equipment. The award winning OKW range includes a huge selection of sizes and styles for all types of applications from indoor office equipment to outdoor industrial systems.

The OKW programme includes pocket size remote control enclosures, handheld enclosures, desktop and instrument cases, sloping front terminal enclosures, wall mount enclosures, controller cases, portable and strap-on enclosures and DIN-Rail housings. Many models are available with sealing gasket to provide protection from dust and moisture to ratings: IP54, IP65 and IP66 classifications.

OKW enclosures can be identified by their high quality ergonomic design which ensures easy installation of the electronic components and comfortable use of the equipment in the field. All OKW enclosures are manufactured to the highest quality standards and the company is approved ISO 9001.

OKW plastic enclosures are available off-the-shelf as standard enclosures. However, OKW also offer a comprehensive customising service which is designed to provide fully finished housings ready for mounting the electronics. Options include CNC milling and drilling, EMC shielding, painting or moulding in alternative colours, engraving, silk-screen or tampo printing of legends and logos, gluing and assembly of extra pillars and parts, and special finishes

In addition to the plastic enclosures range OKW also manufacture a huge range of tuning and control knobs in modern contemporary designs and traditional types. The tuning knobs are available in push-on lateral screw and collett fixing designs for spindle sizes 4mm, 6mm, 8mm and 0.25" diameters.

OKW UK also manufactures an extensive line of aluminium instrument cases and 19" enclosures at the company's METcase™ division, also located on the Fareham site. METcase™ aluminium enclosures are modern, high quality housings manufactured from die castings, extrusion profiles and fabricated sheet aluminium parts. These versatile housings are available in a large range of sizes and styles, and are specially designed to allow easy customisation and even allow different sizes to be produced to customer specifications.
HANDHELD ENCLOSURES

OKW manufacture the most comprehensive and versatile range of hand held enclosures available today. Styles vary from multi-coloured miniature enclosures which can be carried in the hand or fitted to a wrist strap, belt or lanyard, to larger handheld instrument enclosures with window apertures for LCD displays, battery compartments for AAA, AA and 9V cells, sealing to IP65, charging stations, tilt foot bars and wall holders.
WALL MOUNT ENCLOSURES

Modern, tough and versatile wall mount enclosures in a large range of styles, and moulded in ABS or polycarbonate in different grades to suit either office or industrial applications. Flame class ratings from UL 94 HB to UL 94 5V. Styles include sloping terminal enclosures, profiled cases with central keypad area and dual section enclosures with separate terminal compartment and hinged front cover.
DESKTOP & INSTRUMENT ENCLOSURES

OKW manufactures a stylish range of enclosures for desktop and portable electronics. There is a large range of styles including sloping front terminal enclosures and instrument enclosures with optional aluminium front panels or moulded sloping front control panels. Many of the ranges are available with battery compartments for portable use, and tilt and swivel carry handles. The front panels are recessed for fitting membrane keypads or product labels.
IP RATED SEALED ENCLOSURES

Many OKW enclosures are supplied as standard a sealing gasket gaskets to provide protection from dust and moisture. On other ranges this can be specified as an option. Protection classes from IP54 to IP66 are available across the range. Most handheld enclosures and wall mount enclosures are available specified with IP protection.
ELECTRONIC ENCLOSURES

The OKW range also includes many multipurpose enclosures and configurable enclosures which can be used in various applications, for example as wall mounted or hand held, by selecting different modular parts in order to create the required combination. The multipurpose enclosures offer a variety of mounting possibilities for both the housing and the electronic components.
DIN-RAIL ENCLOSURES

OKW offer a very comprehensive range of DIN-Rail enclosures for mounting PCBs and terminal blocks in different combinations. The enclosure are designed to snap-on to standard DIN-Rails according to EN 50 022 (TS35). The modular enclosures are available in sizes from 1 module to 12 modules wide, with open terminal areas which can be covered by terminal guides with different pitches patterns. A secure snap lock is provided for mounting to the rail. Options include ventilation, snap-in plain or red front panels, hinged covers and panel mounting block.
Contact us now with any questions you may have
Related Products and Services
Handheld enclosures for portable electronics

Wall mount enclosures for industrial electronics

Sloping front desktop enclosures

Instrument enclosures for portable electronics

IP rated enclosures: IP54, IP65, IP66, IP67

0

stars based on

0

customer reviews
Write a review
Approvals & Certificates
ISO 9001 Quality management systems – Requirements
Payment Methods
American Express
BACS
Cheque
Maestro
MasterCard
Visa
Visa Debit
Events & Shows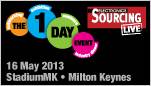 Opening Hours
Monday
08:30 to 16:30
Tuesday
08:30 to 16:30
Wednesday
08:30 to 16:30
Thursday
08:30 to 16:30
Friday
08:30 to 16:00
Saturday
Closed
Sunday
Closed