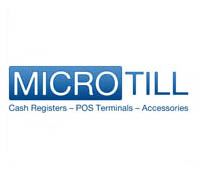 alan

microtill.com
Phone: 01245 4 [Reveal]
Fax: 01245 477 747

MicroTill Cash Register and EPoS Solutions - The Complete Solution
Since our formation back in 1991 Microtill have specialised in Cash Register and EPOS solutions for both the hospitality and retail trade and have since become one of the largest independent EPoS supplier within the UK.

Our Head office and corporate showroom is in Chelmsford, Essex. We have fully trained field service engineers, experienced sales staff and second to none support personnel to take care of all pre-sale and after sales enquires.
Sales Advice

Irrespective of the size of your business, we offer a complete professional service to all of our customers. We offer free on-site demonstrations Nationwide on our complete range of Cash Registers and EPoS systems to help customers choose the system that best suits their business.
Image Showcase (mouse over images to enlarge)
Retail and Hospitality Solutions:
Our extensive range starts at a basic manual input cash register, leading to itemised solutions for all trades right up to head office packages with centrally controlled stock.

We have a well stocked range of Entry Level Cash Registers for the smaller retailer. The range includes user friendly straight department tills extending to simple scanning solutions for retailers with up to 2000 scanning lines. For the Hospitality trade, we have entry level solutions which categorise detailed food and drink products to help the customer keep control of their products.

Our Mid-Range solutions are ideal for the independent retailer. Our range includes Scanning systems for retailers with up to 10,000 lines and for the Hospitality trade we have both stand alone and linked solutions which have built-in stock control ideal for pubs, restaurants and both large and small.

EPoS Systems are often the answer for both small and larger businesses. Our range includes professional Touch Screen systems that can be used as either stand alone terminals, networked together, or linked to a back office or even a head office for some of the larger customers. The Casio EPoS range has always been a market leader in both Retail and Hospitality environments.
EPoS Software:
All our EPoS systems have a built-in stock control facility, but for customers wanting a more detailed analysis, back office software is the answer. Casio offer two versions of software;

Casio Hospitality LITE
Casio Hospitality LITE is a simple to use package that offers excellent sales control, available in both single store and multistore this package is excellent for detailing sales generated and report figures in date range format. P&L and VAT analysis is also within this package making this an ideal add-on to the Casio EPoS Range.

Casio Hospitality FULL
Available in both single store and multistore applications, the Casio Hospitality FULL software solution is again a simple to use package, offering full stock control analysis with recipe and portion control. Recommended stock re-ordering and a whole host of management reports which are available in date range format, makes the Casio Hospitality FULL software package one of the most successful back office solutions on the market today.

Head Office Packages:
Casio Hospitality Head Office: allows the head office to control stocks centrally. Available in both single-user and multi-user packages this allows the operator to interact with the software package locally at the branch, enabling the user to send new offers, add new products, change prices, adjust recipes and collect sales data on a nightly basis, so even if the branch fail to do a nightly report, the head office will still receive the figures for that day and file them in date format.
Support:
All equipment comes with a 12 month guarantee which is supported Nationwide on a 24hr/7day basis. Once the customer has chosen the system which best suits their business, we take care of absolutely everything which includes;
Liaising with Customers to obtain product files

Setting Up and Programming to the customers specification

Designing the system bespoke for the individual business

Arranging convenient Installation

Supporting the customer on a 24hr – 7 day basis
Our Customers:
Every customer is equally important to us, and we are proud to have a number of large companies currently using Microtill for Cash Register and EPOS supplies.
Finance:
Paying for your equipment could never be easier; Microtill accept Cash, Cheque and all major Credit Cards. Microtill are a licensed credit broker and offer a full range of finance packages to help the customer pay for their system to ease cash flow worries. Subject to status, written quotations available on request.
Microtill has the solution for you!
Related Products and Services