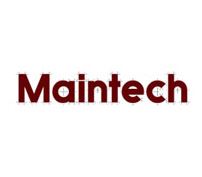 info

maintechmro.com
Phone: 08448 [Reveal]
Fax: 01444 247964

Welcome to Maintech, preferred supplier of MRO (maintenance, repair, operations) consumables, services and information.

Established for over twenty years Maintech started by supplying blue chip customers with our own brand of maintenance products which include Proloc Adhesives, two part epoxies, True Grit abrasives systems, Steelmaster and Steelmaster Gold drill bits, Lecca adhesive tapes, Rock hard instant concrete, Fibrecoat and Durethane roof coatings, True Grip anti slip coatings and tapes, Megafoam polyurethane expanding foams, Multi-Crete polymer based concrete repair, Extrasorb absorbents, spill control and containment. Many of our customers recommend our aerosol lubricants such as Aqualec artic formula general maintenance spray, Groil synthetic grease, Glide advanced silicone lubricant, Cu-Hot high temp copper lube and many more.

Maintech also stocks other high quality brands such as:

ITW Dykem® - Industrial Marking Pens such as Brite-Mark®, Dalo®, Texpen®, Rinz off®, Sudz off®, Cross Check®, High purity, High Temp TXP, Steel Blue® and Steel Red®.

ITW Dymon® – Industrial cleaning products such as Scrubs® waterless hand cleaners, Stainless Steel Scrubs®, Natural Force® foaming degreaser, Clear reflections® glass and mirror cleaner, Do-it-all™ hard surface cleaner, Eliminator™ carpet spot and stain remover, Scrubs® graffiti and spray paint remover.

Soudal - A full range of sealants and adhesives for construction and maintenance including silicone sealants, mastic, foam, MS polymer, roof sealants, gutter sealants, contact adhesives, mirror adhesive, PU adhesive, Grip all building adhesive, Fire rated sealants and foams and more

Toggler ® Anchor systems – a full range of innovative anchors that really work, you will never use a cheap wall plug again. Snaptoggle® Toggle Bolts, Alligator® Anchors, Hollow wall anchors, Snapskru™ self drilling hollow wall anchors.

ITW Rocol lubricants, Ambersil lubricants and cleaners, WD40, DeWalt, Evostick, Locktite, LockJaw, Knipex and much more.

Maintech specialises in tools that solve problem, we want to make your life easier! Tools such as LockJaw self adjusting pliers, Mongoose water pump (and much more) pliers, Holo go through sockets, Dual Drive maintenance socket sets as well as your favourites from Lennox, Dormer, Stahlwille, Irwin, Estwing, Marshaltown, Karcher and more.

We specialise in providing what you want, when you want it, whether it be a tube of adhesive or a complete new roof. We don't want to sell you anything you don't need; we would like to sell you everything you do need.

If you can't find it – we can! Just call us today….
Related Products and Services