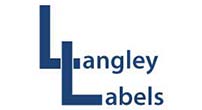 info

langleylabels.com
Phone: 01923 2 [Reveal]
Fax: 01923 270 392
Welcome to Langley Labels - Product Labels /
Label Manufacturers / Tamper Evident Labels
Langley Labels are Label Manufacturers specialising in Product Labels, Tamper Evident Labels and much more. We are experts in all things related to labels, Based in Hertfordshire with excellent links to the M25 and M1 we have a combined experience of over 40 years and a simple phone call, email or fax enquiry can start your project in the right direction. As Label Manufacturers we can supply sample materials for testing and our expert advice is free of charge, we can give advice on suitable materials for security labels, tamper evident labels, asset labels, barcode labels, materials can be void or extra permanent to match your requirements.

The information we require from you for quotations is listed below:

1. Size of the label required.
2. Number of colours.
3. Material and adhesive if known.
4. Quantity's required.
5. Will artwork be provided or required from our own artwork bureau.

A small range of our Product Labels are listed below

Security Labels


The above label shows it has been tampered with and revealed the word void. This is a security measure to show that once the label is stuck down, it cannot easily be removed.


Asset Labels

The above Asset label has a code 39 barcode and a sequential number. It has been printed under surface and coated with a gloss polyester. This keeps the label clean, wipe proof and long-lasting as well as having the ability to be tracked and scanned.

Warning Labels


The above Warning Label is printed onto vinyl with an extra permanent adhesive. it has been coated with a gloss polyester to protect the print from harsh environments and chemicals.

Product Labels / Machinery Labels


The above Machinery and Product labels are printed onto a matt silver polyester and laminated with a gloss coating to protect the print information when applied to machinery from everyday dust and grime.

Barcode Labels



The above Barcode labels are sequentially numbered with a barcode and printed onto a white polyester ..they can be scanned to allow the user to store data onto a database and allow easy tracking of products/assets etc.


Tamper Evident Labels

The above Tamper Evident labels are printed with a bright gold and black foil onto a destructible vinyl, if anybody tampers with the label it cannot be removed in 1 piece thus leaving visible signs of tampering.

Write & Seal Label


The above Write & Seal label is a unique product that can be used for a wide variety of applications ..company information is printed onto a base substrate and can then be written onto. It has a flap that seals the written information underneath it leaving the label surface sealed from harsh environments and dust. The label can also be wiped with a damp cloth and the print and writing will not be affected.

If any of the product labels listed above meet your requirements or if you cannot find what you require then please contact us via our website, by phone or fax and we can use the experience we have gained to help with your label requirements.
Visit our website now to view our full product range
Related Products and Services