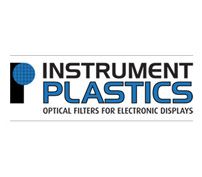 sales

instrumentplastics.co.uk
Phone: 01628 [Reveal]
Fax: 01628 773299
Instrument Plastics
began trading in 1987 specialising in the design and manufacture of Optical Filters for electronic displays. The optical know-how and technology has led to the development of an extensive range of products. The polymers employed include a range of primary optical thermoplastics - Optolite HSR some times referred to as ABC or CR39, Acrylics and Polycarbonates.
With a staff of 40 dedicated employees operation includes a thermoset casting department for manufacturing high quality optical filters from optical HSR and Acrylics. A casting department specialising in EMC shielded windows, a full service CNC machine shop, screen print facilities, inspection and assembly division.
Instrument Plastics is a leading force in the supply of Optical Filters in the UK and customers worldwide.
All our optolite filter windows are subject to our detailed Quality Assurance procedure which involves 100% visual inspection of all lenses before dispatch. Each lens, when passed by inspection, is laminated with a protection film on both front and rear surfaces to give protection during transfer and from accidental damage during assembly.
All our optolite filter windows are assessed for the following:
• Scratches
• Inclusions
• Dimensions (to specified tolerances)
• Mesh angle
All windows are inspected at a distance of approximately 450mm in front of a white and black background under fluorescent tube lighting.
The robust nature of the filter window combined with our Quality Assurance programme, reduces to an absolute minimum any wastage from damage and so saves on cost.



Related Products and Services