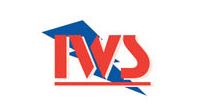 info

indeweld.com
Phone: 0117 93 [Reveal]
Fax: 0117 935 2627

Welcome to Independent Welding Services Ltd we have many years experience within our industry and are experts at what we do and supply. We stock a vast range of consumables, welding spares and accessories for welding. We are also appointed distributors and service agents for most of the major manufacturers.
Services & Products We Offer
Electrical and Mechanical repairs to Generators and Welders.
Gas Agents (BOC).
Every type of welding machinery and equipment for hire and sale.
Welding accessories and consumables
We are also members of the HAE (Hire Association of Europe)
We are also able to offer field or house mobile repairs on all welding equipment and machinery, if you require this service please do not hesitate to call us now, for anything else please visit our website.
Related Products and Services