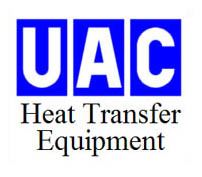 uacsales

uac.uk.com
Phone: 01843 8 [Reveal]
Fax: 01843 865 719

Welcome to UAC Heat Transfer Equipment
UAC Heat Transfer Equipment is an independent privately owned company specialising in the design, supply & refurbishment of water heat exchangers equipment for hot water, chilled water, steam, direct expansion refrigerant, evaporators, condensers, heat transfer equipment and heat recovery coil systems.

UAC have an established reputation and have proved their services to ventilation, air conditioning and refrigeration industries. Among our clientele are Blue Chip companies such as National Nuclear Laboratories, UKAEA, GlaxoSmithKline, Pfizer, Shell, Sainsbury, Tesco, Marks and Spencer and we have equipment in over 120 NHS Trust Hospitals.
UAC offer an extensive professional service from initial site survey to the final installation. Short lead times for replacement and custom built coils to reduce down-time and eliminate unnecessary modification. We can also undertake repairs to existing heat exchangers both on and off site or produce an exact replacement from a pattern or drawing.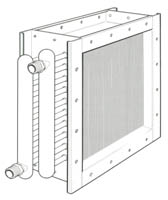 Please visit our website for further information on our products
Related Products and Services