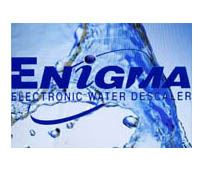 sales

electronicdescaler.com
Phone: 01329 8 [Reveal]
Fax: 01329 826 000
Welcome to Environmental Treatment Concepts Ltd

Research has shown that just 6 mm of Limescale can reduce energy efficiency by a staggering 40%.

In a moderately hard water area, 6 mm of Limescale can form in pipework, or on heat exchangers, within 2 years, costing industry around £1billion a year in the UK alone, simply via descaling issues. Further £billions can be wasted in lost production, early renewal of capital equipment, chemicals and increased energy bills.

Catering for a variety of applications -

• heat exchangers
• cooling systems
• humidifiers
• calorifiers
• district Heating
• swimming Pools
• effluent treatment, amongst others

the ENiGMA Electronic Descaler is produced by Environmental Treatment Concepts Ltd (ETC), a world-wide leader in limescale management. ETC are a company in the forefront of the application of and research into the ecological and economical treatment of hard water. This non-chemical, non-intrusive patented technology offers a simple yet proven solution to your limescale problems whilst addressing today's issues of Sustainability, CRC commitment and energy awareness.

Safety Issues

Bacteria, including Legionella Pneumophila, proliferate in water systems with even moderate amounts of scaling, particularly in systems where scale prevents water reaching sufficient temperature to act as a biocide. Isolation, safety and/or pressure relief valves often stop operating correctly and therefore safely, because of scale deposits.

Industrial Applications & New Installations

These applications have included every conceivable method of heating, cooling or spraying water, at temperatures ranging from just above freezing to the heat of exhaust gases from an aircraft jet engine running in a test rig. End users have included household names in plastics, rubber and metal manufacture, electricity companies, leisure centres, nursing and care homes, hospitals, food and drink manufacturers, ships, paper and pulp manufacturers, restaurants, mining companies and farms.

Installed at the outset, ENiGMA will extend the efficient working life of water systems and associated equipment, reducing maintenance & running costs to the advantage of both building owner and the environment, enhancing CRC compliance.

Existing Installations

Applied to systems that have become inefficient and costly because of the build-up of limescale, ENiGMA removes the need for chemical intervention and the early replacement of pipework, water-fed equipment and appliances. By dissolving the scale, ENiGMA will restore the system to its design performance, thereby delivering energy savings, reduced maintenance and down time alongside augmenting CRC compliance. Experience has demonstrated that scale is removed in a fraction of the time it has taken to form. The resulting pay-back period can be as little as a few months, and has rarely been longer than two years.

Pool Conditioning

Whatever the size of pool, it costs time, labour and chemicals to ensure it is well maintained. ENiGMA is an environmentally friendly innovation which helps keep swimming pools clean and reduces chemical maintenance costs. It was winner of the 1994 Ideal Home Exhibition's Award of Excellence in the Environment Category for keeping Swimming Pools clean without the use of excessive, corrosive chemicals. ENiGMA can.

• reduce swimming pool maintenance by up to 50%
• reduce the use of chlorine by around 35%
• remove scum deposits from the pool edge
• improve turbidity
• return stainless steel fittings to their former pristine condition
• remove Limescale from within the swimming pool plant
• obviate the need for chemical stabilizers to correct the pH balance
• return on investment in under 2 years

Customised Applications

ENiGMA can be tailored to a customer's individual needs. Most installations follow a detailed survey of the problem, a discussion to agree the criteria for success, and agreement on how performance is to be monitored and measured. If it is a completely new application, for example on a non-water application, a Rental Evaluation is proposed to allow both parties to establish the efficacy of the installation before capital expenditure is incurred. Employing this method a number of new applications have been developed, such as the treatment of other fluids, including ferric aluminium sulphate, zinc phosphate, sea water and milk. The effectiveness of other processes, such as effluent solids/water separation using polymers for flocculation, is improved by pre treating using ENiGMA conditioning.

Pioneering electronic water descaling since 1989, in 1990 ETC won the What's New in Industry Award for services to British Industry and more recently (2004) the 100% Detail/RIBA Journal Innovation Award for Best Product. Many years of working with universities, water companies, the MoD and all areas of industry, including extensive research and development, have given ETC unique specialist experience in using this technology to solve hard water problems around the world. ETC are also actively involved with British Water, the UK Green Building Council and the Environmental Industries Commission, as well as being CPD accredited for both RIBA and CIBSE.

Customers

A member of the Environmental Industries Commission, British Water, the UK Green Building Council, SAFECONTRACTOR, with RIBA, CIBSE & the Construction CPD certification accreditation,

Our range of customers include:

• St Thomas Hospital, London
• AWE Aldermaston
• John Lewis & Waitrose
• The MoD (where we have acquired preferred supplier status)
• Holiday Inn
• Mars Confectionery
• United Utilities
• David Lloyd Leisure
• ICI Agrochemical
• Price Waterhouse Coopers
• Nissan Cars (UK)
• Royal College of Physicians
• Mitchells & Butlers
• Royal Mint
• SmithKline Beecham
• Rowntree Mackintosh
• Starbucks Coffee Company
• ASDA
• Hargreaves International
• Tata Steel
• London Borough of Southwark
• Barchester Healthcare

Limescale costs industry billions in descaling, lost production, early renewal of capital equipment, chemicals and excessive energy bills. Plus, it costs the world its future ....

You cannot afford to ignore this problem area. Visit our website or simply give us a call to find out more about how we can alleviate your scaling issues.
Related Products and Services

0

stars based on

0

customer reviews
Write a review
Key Contacts

Miss Shirley Harcup
Sales Support
Tel: 01329 836960
Email: admin

electronicdescaler.com
Opening Hours
Monday
08:30 to 17:00
Tuesday
08:30 to 17:00
Wednesday
08:30 to 17:00
Thursday
08:30 to 17:00
Friday
08:30 to 17:00
Saturday
Closed
Sunday
Closed