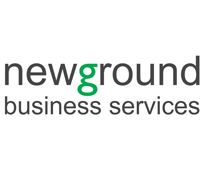 info

legislationupdateservice.co.uk
Phone: 01254 [Reveal]
The Environmental Legislation Update Service or ELUS offers you a simple & easy way to stay up-to-date with constantly evolving environmental law.
The Environmental Legislation Update Service or ELUS offers you a simple and easy way to stay up-to-date with constantly evolving environmental law.

Companies have been kept up-to-date with changes to legislation through ELUS for over 10 years, and the service now provides you with:

   - Your own bespoke online legal register, updated every month
   - Easy to understand summaries of legislation
   - Monthly tailored updates for every piece of legislation relevant to you
   - Write comments on how your company complies to each law
   - Links to full text of legislation
   - Aspects register template
   - The ability to upload your own documents
   - The ability to integrate multiple sites
   - Ideal for use as part of ISO 14001, BS8555 or EMAS

We've also recently created a Health and Safety legal register, HASLUS, to compliment ELUS online, which provides all the functions of ELUS, just for health and safety law.

"Your legislation update service has been a crucial tool in managing our risk. It has reduced our business worries and the vast amount of time I spent searching for new legislation, and was invaluable during recent visits from the Environment Agency and HSE."
How Can It Help?
Make life easier for you
ELUS is easy to use, implement, integrate into existing management systems and access remotely.

Save you time
There's no need to wade through websites and journals to find the updates relevant to you. We do this for you, and we then translate them into plain English so you don't have to waste time trying to understand them.

Save you money
Not only do our monthly updates and register save you time (which means money) but we charge per site and not per user. This means that all employees at your site can have access to important information without costing you extra.

Help you manage multi-sites
You can manage the whole of your multi-site company from one location.
Help your staff to share knowledge – ELUS links up your sites and provides your staff with the facility to share best practice. The legal register allows users to add comments that may benefit other users e.g. how a certain piece of legislation is particularly relevant to the company or a novel approach to dealing with the legislation etc.

Why not see for yourself by registering for a no obligation, FREE 7 day trial. Just visit our website and click on free trial. You can also try HASLUS for free at the same time; it's the easiest way to integrate your Health, Safety and Environmental Legal Requirements.
Who Are We?
ELUS and HASLUS are delivered by Groundwork Pennine Lancashire, part of the national charity Groundwork, which supports communities in need by delivering projects that use the environment as a catalyst for building a more sustainable future.

As part of Groundwork, we are the only environmental consultancy that uses any profits we make to fund local environmental projects. So not only will your organisation be improving its own environmental performance, it will also be contributing to a better environment for the local area.

ELUS is also pleased to announce its partnership with leading law firm Pannone LLP. Pannone has specialist environmental and health & safety departments, whose lawyers verify the content of ELUS and HASLUS to ensure the summaries are accurate, giving you confidence in the information supplied.

"Most effective way of ensuring my company is up to date & compliant with the applicable legislation"

No more big paper folders, no more CD's going out of date or getting lost. All the legislation that you need in one place.

ELUS and HASLUS online are incredibly simple to use and will save you all that time spent trying to keep on top of new legislation.

"The ability to develop an electronic legal register and provide an audit trail of any changes is excellent"

ELUS takes the hard work out of staying up to date with environmental law. We search for relevant legislation for you, and inform you when laws change that effect your business.

If you are looking for ISO 14001, BS 8555 or OHSAS ISO 18001 certification then you need to demonstrate compliance with legal and other requirements. ELUS and HASLUS help you to achieve this in an easy and effective way. ELUS has been praised by many auditors during the certification process as, when used well, it contains all the information needed to demonstrate legal compliance and even has a section for 'Other Requirement' so you don't need to keep additional folders.
www.legislationupdateservice.co.uk
Related Products and Services

5

stars based on

2

customer reviews
Write a review
By Nigel Bell, BMP Europe Ltd
We decided to use Groundwork to help implement our ISO 14001 system and as part of this they introduced us to LUS. After a short session understanding how the system functions we worked through a simple profile sheet and within a couple of hours we fully understood what legislation applied to us and what we needed to do to conform with regards to legal requirements. The overview of each piece of legislation is written in plain English and it helps makes things clear from the word go. LUS then becomes your legal register and it can be easily updated and maintained. This service is excellent value for money when costed against the time it could take an individual to compile this date and maintain it manually. Using LUS has given us the confidence and knowledge to know we are fully compliant with all legal requirements.
Was this review useful?


By Mr. Christopher Williams, Chester Zoo
This system quite simply is the best thing since sliced bread. Having both our Aspects & Impacts Register and our Legal Compliance Register online makes it so much easier to access and update when required, plus the added bonus of you monitoring it makes this system invaluable to us. Your help in the initial setup of the system in converting our paper copy to online digital was greatly appreciated including the regular e-mail updates and your continued assistance when I have a problem to solve.
Was this review useful?


Key Contacts

Mr Jamie Bearman
Legislation Update Services Manager
Tel: 01254 669 026
Email: info

legislationupdates.co.uk

Mrs Elaine Rocca
Customer Services Advisor
Tel: 01254 669 024
Email: elaine.rocca

gwpl.co.uk
Payment Methods
BACS
Cheque
MasterCard
Online Bill Payments
Visa
Visa Debit
Opening Hours
Monday
09:00 to 17:00
Tuesday
09:00 to 17:00
Wednesday
09:00 to 17:00
Thursday
09:00 to 17:00
Friday
09:00 to 16:30
Saturday
Closed
Sunday
Closed