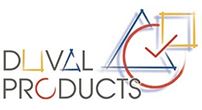 sales

duvalproducts.co.uk
Phone: 08454 70 [Reveal]
Fax: 01737 830323

Welcome to Duval Products Storage Equipment Ltd




Duval Products is the company you need if you want someone to work out your requirements and prices. As a supplier and stockist of shelving and storage equipment, we have been the Dexion distributor for SW London, Surrey and adjoining areas for 50 years. We can offer the best product to suit the size of the room you have and the products you need to store. From the back storeroom to a full size warehouse. We also have access to an extensive range of products from other major shelving and mezzanine floor manufacturers. Make use of our 50 years experience then we can offer the ideal solution to storage requirements, followed by our customer support service.



Shelving

(Dexion)

Archive Shelving

Mezzanine Flooring

Mesh and Industrial Partitioning

s

Office Shelving

and Filing

Mobile Shelving

(Dexion)

Dexion Pallet Racking

Commercial and Industrial Storage Equipment


We can offer Static and space saving Mobile shelving to store and organize your goods. We have a wide range so can offer the system to suit the items you want to store no matter what size. The adjustable range of shelving and storage equipment includes:
Duval Products




Dexion Sysco Shelving - Attractive off white powder coated finish to give a bright storage area. Suitable for offices, storerooms, archive, shops and warehouses with a large range of accessories to make storage easier. Sysco also offers shelves which take lateral hanging files below and standard boxes above. Large space saving on filing cabinets.

Dexion HI280 Shelving - Pre-galvanised finish to give an economical strong system suitable for storerooms and warehouses. A range of sizes to offer the best solution to store your products which could be anything from tyres to standard boxes.

Longspan Shelving - Important to be supplied with the correct size shelf which will take the weight you intend to place on it. We offer a wide range of Longspan to help save you space and make storage of your products easy. Or you may choose one of our systems because you prefer the colour in your environment. We can help you choose the shelving solution to adapt to your company's changing needs, protect the goods stored, maintain adequate access and maximise available storage space.

Wire Shelving - Where ventilation is important or your insurers may require penetration of water from your sprinkler system. These are often seen in retail outlets, but can just as easily be seen in your stores as part of a Longspan or pallet racking system. Once we know your requirement we can offer a solution.

Bruynzeel Electric Mobile Shelving - Where space is a premium and safety or security could be an issue, have you considered electric powered mobile shelving instead of the traditional, but still popular hand cranked. Smart enough and often seen in the office which is better for easy access than an archive a walk away. Contact us and let us see what we can do for you. One of the first questions we will need you to find out is what loading will the building floor take so we can offer a mobile shelving system with compatible loadings.





Taylor Made Equipment - Speed frame and Slotted Angle systems to construct frameworks to the sizes you require. Ideal for Work benches, jigs or test rigs.

Other Storage Equipment - Wide range of benches, office desks, lockers and cupboards. Access steps and trolleys and much more. We have a catalogue we can send you or you can see these products on our web site.

Mezzanine Floors - Where you have the headroom you may be able to maximize the use of your existing space and install a mezzanine floor. Mezzanine floors require Building and Fire Regulation Approval which we can obtain for the installation we propose. Start by contacting us for a site survey so we can offer a budget price and advise you of the best solution.

Mesh and Industrial Partitioning - Where you wish to divide areas we supply a range of steel and mesh partition systems.
Image Showcase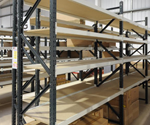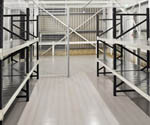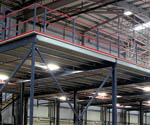 www.duvalproducts.co.uk
Related Products and Services

0

stars based on

0

customer reviews
Write a review
Opening Hours
Monday
09:00 to 17:00
Tuesday
09:00 to 17:00
Wednesday
09:00 to 17:00
Thursday
09:00 to 17:00
Friday
09:00 to 17:00
Saturday
Closed
Sunday
Closed