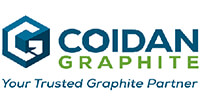 sales

coidan.com
Phone: 01423 [Reveal]
Fax: 01423 330647
We machine Carbon and Graphite parts for all applications, from plain blocks and plates, electrodes, fixtures, moulds, jigs, boats, and graphite crucibles to purified isostatic graphite wafer carriers and trays, heating elements, susceptors etc.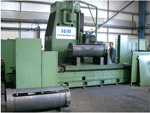 We provide a swift breakdown service for spare graphite vacuum furnace parts such as hearth beams, piers, elements, connectors and PLIs, along with the graphite insulation boards and cylinders, these can be made from rigid graphite insulation boards and flexible carbon and graphite felt. As hot zone specialists we also supply Molybdenum hangers washers, wire and heating elements to compliment our range of carbon, graphite, CFC and Ceramic parts.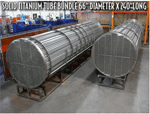 We represent TITAN METAL FABRICATORS INC, Titan fabricate all types of process equipment, including heat exchangers, condensers, evaporators, columns, towers, pipework and reactors. We specialise in exotic metal process vessels fabricated from– TITANIUM, TANTALUM, NIOBIUM, ZIRCONIUM, HASTELLOY other high NICKEL alloys and Monel and Duplex steel vessels.

For Graphite heat exchangers or spares-- contact us for competitive prices. We can supply parts for cubic blocks and modular block heat exchangers and condensers along with tube and shell evaporators and acid dilution systems.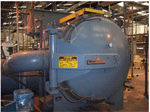 For emergency vacuum furnace breakdown we can supply a single hot zone spare part, be that a Graphite element, a carbon hearth beam or insulation boards to the repair and rebuilding of complete hot zones, refurbishing furnace controls, modifying existing controls to meet NADCAP demands, redesign of existing furnaces rebuilt to an as new specification. We can supply all styles of new vacuum and atmosphere furnaces (as UK agents for SECO Warwick) manufacturers of heat treatment furnaces, brazing furnaces, tempering furnaces , carburising furnaces, nitriding furnaces and vacuum retort furnaces.
Related Products and Services