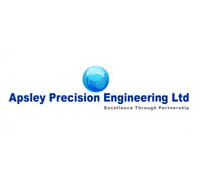 peter

apsleyeng.co.uk
Phone: 01722 7 [Reveal]
Fax: 01722 782 632
Welcome to Apsley Precision Engineering Ltd - Certified to ISO 9001 - CNC Machine Milling / CNC Mchine Turning
Apsley hold ISO 9001 certification and have invested in the latest technology inspection equipment and software. We are a subcontractor offering precision engineering services, CNC Machine Milling and CNC Machine Turning with a proven track record and a client base of leading blue chip companies and leading OEM's. Established in 1984, dedication to quality control and customer service has been the key to steady growth and continuing success.

Based in our 12000 sq ft facility in Wiltshire the company specialises in manufacturing CNC precision machined components using CNC Machine Turning and CNC Machine Milling for a wide range of industries using a variety of multiaxis CNC milling and CNC turning machines. In addition we offer small batch run and prototypes engineering services and the manufacture of tooling and fixtures.

A policy of reinvestment enables the company to remain flexible enough to run different components in an ever-changing environment. There is no margin for error with high value, time-dependant and critical precision engineering projects. They have to be right, first time. With this philosophy Apsley Precision Engineering Ltd has built a reputation for meeting and exceeding market demands. The company's ability to precision machine products to individual requirements is also backed by the capacity to manufacture in quantities from one-offs to extended production runs.
Markets

• Defence
• Scientific
• Missile & Space Industry
• Surveillance
• Counter-terrorism
• Automotive
• Robotics
• Electronics
• Diagnostic equipment
• Telecommunications
• Food industry
• Motor sport
• Commercial
Precision Components
We are experts in precision machining services like CNC Machine Turning and CNC Machine Milling and have a fully equipped CNC machine shop, specialising in the supply of precision machined components. The CNC machine shop is fully supported by CAD /CAM and has the added ability to accept electronic drawings direct to machine in various formats. Our advantage lies in our ability to respond swiftly to customer requirements. Quality is the cornerstone of the business and has been a key factor in our success and growth. We have a variety of multiaxis precision CNC machine milling systems and CNC machine turning centres which are complimented by a dedicated proficient workforce.

Our production facility has the capacity to process batches from 10 off to several thousand off components. The latest manufacturing technology and techniques are employed to ensure all our product is supplied correct to drawing and on time. Components or assemblies can be ordered on a consignment basis in order to satisfy just in time requirements. This concept enables the company to produce goods in economic batch sizes and offers price stability regardless of lot size.

We can also offer a complete project management services and a range of precision engineering services to supply all the components you may require which can reduce your supplier lists, operating overheads and save you time and money.
Prototypes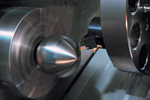 We appreciate your need to get your product to market as fast as possible. Our aim is to help you do this by offering a rapid response on your prototypes. So whether you have a one-off bespoke design or need a small initial production run to trial a new design, we will ensure we meet your requirements. In addition we offer precision engineering services, design and manufacturing advice, if requested, to assist in producing a cost effective and repeatable product once the component goes into production.
Capacity
CNC Milling
(Machine Envelope Max):
X Axis – 1000mm
Y Axis – 510mm
Z Axis – 600mm
4th Axis facility
Vacuum chucks facility
Engraving facility

We have extensive precision machining services and milling experience and capability and have invested in some of the latest milling centres offering high speed precision machining services, 4th axis milling, and machining of larger components on our 1 metre table VMC.

Our dedicated CNC turning section can accommodate work up to 200mm Ø and lengths of up to 600mm.Several of our turning centres incorporate programmable bar feeding systems which are suited to larger production runs.

CNC Turning:
Max. Dia. Billet - 200mm
Max. Dia. Bar - 65mm
Min Dia. - 3mm
Max Comp.length- 600mm
Live tooling facility
Vacuum chuck facility
Quality
To guarantee your parts are to the quality you and your customer require, we have invested in the latest inspection equipment and software. We ensure that raw materials, manufactured components, subcontract services and treatments are completed exactly to each customers' specification. Full standard and bespoke documentation and material traceability are provided to suit customer requirements.
Services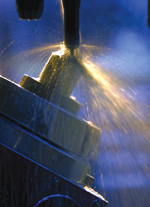 Some of the services we supply to the most demanding national and international customers are listed below:-

• Sub contract CNC milling
• Sub contract CNC turning
• Sub contract CNC machining
• Sub contract machining (conventional)
• Prototype machined parts from 1 off to small batch.
• Production tooling, including refurbishment.
• Assembly tooling including refurbishment.
• Manufacture of jigs & fixtures.
• Manufacture of test equipment, for inspection and environmental testing.
Materials
Apsley Precision Engineering Ltd have a track record of supplying precision machined components from a variety of materials and formats, some of which are noted below:

• Aluminium

• Aluminium Investment Castings, Die Castings & Sand Castings
• Aluminium Extrusions
• Aluminium Bronze
• Alloy Steel and Mild Steel
• Alloy Steel and Mild Steel Castings
• Alloy Steel and Mild Steel Forgings
• Brass
• Phosphor Bronze
• Plastics including Nylon, Ertalyte, Peek, Torlon, ABS & Delrin
• Stainless steel
• Stainless steel castings
Location and Contact Information
Our site is conveniently located just off the A303 in Wiltshire with goods transport links to Hampshire, Berkshire, Dorset Gloucestershire, Somerset, Oxfordshire and Surrey. We have our own transport for deliveries or can deliver overnight by courier.
For more information please feel free to call or email us and we would be very happy to discuss any requirements you may have or forward a copy of our brochure.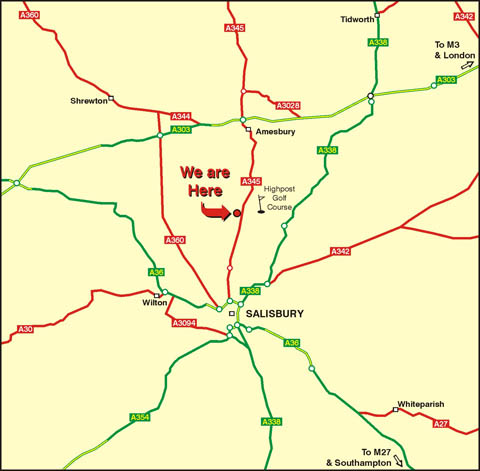 Apsley Precision Engineering Ltd
High Post
Salisbury
Wiltshire
SP4 6AT

E-Mail: Sales@Apsleyeng.co.uk
Located on the A345 just 5 minutes from the A303 just over 30 minutes from M3 junction 8 and M27 junction 2
www.apsleyeng.co.uk
Related Products and Services