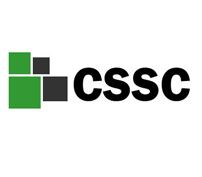 rosie

cscontainers.co.uk
Phone: 08000 4 [Reveal]
Fax: 01449 723 189
Chemical Stores | Agricultural Stores
CS Chemical Stores was formed to provide a professional and personal service providing quality secure storage. With over 20 years experience in the industry we are able to give individual guidance and help to our clients where needed. We specialise in shipping containers – whether for bespoke conversions, refrigerated containers or domestic storage.

Chemical Stores
Our Chemical Stores are designed for a variety of uses including the safe storage, dispensing and transfer of hazardous materials, chemicals, flammables and combustibles. They comply with the Health and Safety Executive (HSE) requirements.
Image Showcase (mouse over images to enlarge)
Refrigerated Containers
Environment Agency and Pollution Prevention Guidelines
As with all hazardous material storage security is paramount and the Corten steel construction of our chemical stores is ideal for this purpose as well as making the stores fire resistant. The bunded floor means that any spills or leaks within the floor are retained within the store and do not seep into the earth beneath.

Features include:

• Strong bespoke steel container construction
• Anti slip, anti spark aluminium tread plate floor
• Bunded floor to retain leaks or spillage
• Single or double doors
• Optional side hatch to allow fuel line and power cable feeds etc.
• High security lock box to enable unit to be secured
• Ventilation to enable cross air flow, minimising toxic fumes and reducing inside temperature
• Fork lift pockets for easy transportation
• Optional shelving and lighting

All our chemical storage can be tailored to meet your specific requirements.

Agricultural Storage
Increasingly we are finding that we are being asked to provide secure steel storage to house items such as tractors and quad bikes. Shipping Containers can provide the answer as they are portable, lockable and easily fit in with their surroundings.
Size

Length

Height

Width

Availability

8ft Container

8ft
2.44m

7ft 6in
2.29m

7ft
2.13m

New for sale or hire

10ft Container

10ft
3.05m

8ft 6in
2.59m

8ft
2.44m

New and used for sale
and hire

20ft Container

20ft
6.1m

8ft 6in
2.59m

8ft
2.44m

New and used for sale
and hire

40ft Container

40ft
12.2m

8ft 6in
2.59m

8ft
2.44m

New and used for sale
and hire

40ft Hi-Cube

40ft
12.2m

9ft 6in
2.90m

8ft
2.44m

New and used for sale
and hire
We can paint the shipping containers if required and can deliver them nationwide at reasonable cost.
Refrigerated Containers

With the increasing amount of Farmers' Markets and online marketing allowing Farmers to sell to the customer direct, we are finding that we are providing more and more refrigerated containers to farmers to store meat, vegetables in. We have a wide range of refurbished refrigerated containers available and would be happy to advise on temperature range, maintenance etc according to your needs.
Please ring the office for further information on Chemical Stores and Agricultural Stores. or visit or website:
CS Shipping Containers
Worldwide Shipping
Aberdeen
Armagh
Avon
Bangor
Bath
Bedfordshire
Belfast
Berkshire
Birmingham
Borders
Bradford
Brighton and Hove
Bristol
Buckinghamshire
Cambridge
Cambridgeshire
Canterbury
Cardiff
Carlisle
Central
Cheshire
Chester
Chichester
Cleveland
Clwyd
Cornwall
County Antrim
County Armagh
County Down
County Fermanagh
County Londonderry
County Tyrone
Coventry
Cumbria
Derby
Derbyshire
Devon
Dorset
Dublin
Dumfries and Galloway
Dundee
Durham
Durham
Dyfed
East Sussex
Edinburgh
Ely
Essex
Exeter
Fife
Glasgow
Gloucester
Gloucestershire
Grampian
Greater Manchester
Gwent
Gwynedd County
Hampshire
Hereford
Herefordshire
Hertfordshire
Highlands and Islands
Humberside
Inverness
Isle of Wight
Kent
Kingston upon Hull
Lancashire
Lancaster
Leeds
Leicester
Leicestershire
Lichfield
Lincoln
Lincolnshire
Lisburn
Liverpool
London
Londonderry
Lothian
Manchester
Merseyside
Mid Glamorgan
Newcastle
Newport
Newry
Norfolk
North Yorkshire
Northamptonshire
Northumberland
Norwich
Nottingham
Nottinghamshire
Oxford
Oxfordshire
Peterborough
Plymouth
Portsmouth
Powys
Preston
Ripon
Rutland
Salford
Salisbury
Sheffield
Shropshire
Somerset
South Glamorgan
South Yorkshire
Southampton
St Albans
Staffordshire
Stirling
Stoke-on-Trent
Strathclyde
Suffolk
Sunderland
Surrey
Swansea
Tayside
Truro
Tyne and Wear
Wakefield
Warwickshire
West Glamorgan
West Midlands
West Sussex
West Yorkshire
Westminster
Wiltshire
Winchester
Wolverhampton
Worcester
Worcestershire
York
For more information please contact a member of our team
Related Products and Services