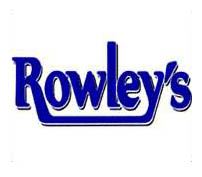 Phone: 0121 [Reveal]
Todays Opening Hours
Thursday : 8:30 - 5:30
closed
Charles Rowley & Co. Ltd. have been supplying brass curtain accessories to the window furnishing industry for over 100 years. The company was originally established in 1830 with a patented version of the 'safety pin' but although we no longer produce this item, there are several products, which have survived.

Our small, skilled and friendly workforce manufactures the majority of the items supplied at our premises in Birmingham, and where possible, using local suppliers of raw materials and superior finishers.

In the last few years Charles Rowley & Co have gained an excellent reputation for supplying and manufacturing specialised brass installation brackets to fit the most awkward and detailed window treatments, requirements for special sized double-cup brass pole brackets are now a common request.

We are able to provide brass poles for bay windows, which are bent on site from either drawings or templates and are available in 19, 25,38 and 50mm diameters. These together with our brackets, finials, and rings can then be polished and lacquered, Linished (brushed brass effect) Brushed Chromed, Chromed, Nickelled or finished with a bronzing effect (BMA)

Charles Rowley & Co have prided themselves on supplying timeless, traditional and sometimes unusual furnishings, stair-rods, moulding hooks and drapery rods to name but a few, all popular items in years gone by and now enjoying a revival. So if your looking for a company who will go that extra mile then please contact our sales team who will be delighted to answer any of your queries.

Deliveries are normally within 7 days for stock items and approximately 2-3 weeks for special finishes or made to measure goods.

Traditional Range

Rod brackets are available in cranked or straight, brass or chrome in sizes from 10mm to 25mm,we also have two sizes in plastic 10mm and 13mm in straight and cranked. These rod brackets are ideal for wardrobes or for a smaller diameter curtain fitments.

Charles Rowley also do a range of glass plates, plate rings, picture hooks all in brass and barrelled polished. We still manufacture moulding hooks, castor cups and stainless steel mirror clips.

 

For more information on these and other products, please contact us now.

 
Related Products and Services