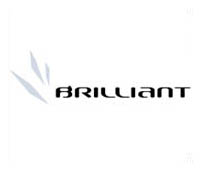 craig

brilliant.ltd.uk
Phone: 0845 26 [Reveal]
An Introduction to Brilliant

At Brilliant we believe, quite simply, in combining creative design communication with on-line and off-line marketing expertise that lives up to our name. Our multidisciplinary team of creative, strategic and technical professionals offers, as you would expect, the full range of marketing services.

Whatever your industry sector — and we have clients in engineering, manufacturing and technology, construction, finance, medical, pharmaceutical, telecommunications, aviation, community services, and charities — you can be sure that we will tailor the way we work, the relationship we build, and the solutions we guarantee to deliver, directly to your needs.

Our office is Based in Sawbridgeworth, 15 minutes from London Stansted Airport, with immediate access to the M11 and the London to Cambridge train line our service predominantly covers Hertfordshire, Essex, Bedfordshire and Cambridgeshire and of course London.

Further insight into our Design philosophy can be found at Brilliant Design Solutions Website
A Brilliant Brand Identity

A brand is the identity of a specific product, service, or business. A brand can take many forms, including a name, sign, symbol, image, colour or a combination sometimes with a slogan or proposition pulled together with the creativity of a Graphic Designer and the experience of a Creative Director. Brand has continued to evolve to encompass identity – representative of product, service, or business' personality and vision.
The word 'brand' originated from the way to tell cattle owner's property from another by the application of a hot iron stamp. Today, If a brand is required to be legally protected it is we call it a trademark. In many cases a brand is a pivotal part of any outbound communication and is an essential tool within any strategic marketing activity.

Whatever your brand and strategic marketing needs, Brilliant has the experience to help you identify your objectives, formulate a tailored plan, and implement a successful campaign that will provide a valuable return on investment.
Brilliant Creative Marketing Literature

Creative graphic design once applied to marketing literature, provides business customers and consumers with a window on your business or product and can have a long-lasting effect on the way in which your customers perceive you and your offer.

Your marketing collateral can take many forms, typically these include:

• Creative Brochure Design
• Brochure Design Hertfordshire
• Graphic Design Essex
• Bespoke Company Folder Design
• Product & Data Sheet Design
• Catalogue Design
• Creative Advertising Design
• Direct Marketing and Mailer Design
• Newsletter Design & Magazine Design
• Business Stationery Design
Whether being used as a leave behind in new business meetings; as part of an ongoing sales promotion; or to remind past customers of your offer, a clear, well-presented and creatively designed promotional item will ensure that benefit-led messages are presented in a manner appropriate to your audiences and with the strong visual appeal that will make your proposition memorable.
Brilliant Websites & eMarketing Solutions

Within the information technology we define a clear line between what is web design and what is web development. Our approach ensures that the right stills are applied to both stages of the project – Graphic Designers and Website Developers.

An eMarketing strategy doesn't just rely on the World Wide Web, by way of a Web browser or other Web-enabled software it extends to eMail marketing, Blogging and Micro Blogging, RSS, Social Media, eCommerce, Document Management, Pay-Per-Click advertising, and Search Engine Optimisation.

Designing and developing well-considered websites that provide quick loading content, clear information and a user friendly interface are our key considerations at Brilliant. While any good website combines both visual representation and text, key to our process of any website creation is the emphasis on the quality of content.

We ensure that any and all information is accurate, relevant, set out logically and appropriately for your target audiences. We ensure all of our projects are tested for cross platform and web browser compatibility and nearly always incorporate content management systems, via our proprietary SPRK CMS software.

For further information on our website design and eMarketing services, please refer to our Brilliant Internet website.

For more information on our SPRK software, please refer to our SPRK Website Content Management information website.

For more information on our eMarketing 'Business Profiles' pages, please visit our Business Profiles website
Brilliant Corporate Literature

Typically corporate literature includes Annual Report & Accounts Design, Investor Presentations and Tender Presentation Design.

For many companies the annual report is the only corporate literature sent to both financial institutions and shareholders. Successful annual report and accounts design, therefore, ensure that your company communicates effectively with this diverse readership, delivering your company's financial statements in a clear and concise manner.

Increasingly, however companies are recognising that annual reports are also a significant communication opportunity when handled imaginatively with creative graphic design essex — something that Brilliant has proven ability in delivering through our creative design process.
Brilliant Graphic Design Diversity

At Brilliant we employ talented Graphic Designers with Art Direction and Account Management capability, in-house. So whatever your need for Graphic Design Essex or any form of visual design we have the combined capability to deliver. Our application of Graphic Design extends to those listed below, but are not exhaustive, please contact us to discuss your requirement in more detail.

• Product Packaging Design
• Book Design
• Assembly Instruction Design
• Music & Video Packaging Design
• Creative Merchandise Solutions
• Point of Sale Design
• Creative Digital Photography
• Creative Vehicle Graphics
• Signage & Outdoor Display Design
• Exhibition Design & Management
• 3D Rendering & Animation
• Natural Media
• Digital Arts

For further information on our creative graphic design Essex or brochure design Hertfordshire please refer to our Brilliant Graphic Design website.

At Brilliant, we take time in getting to know you, your culture, market and objectives. Only then will we recommend and tailor solutions that are exactly right for your needs and your budget. Our goal is a simple one: to ensure that your business enjoys a positive outcome from your branding and communication projects, leading to a better return on your marketing investment.
Related Products and Services

0

stars based on

0

customer reviews
Write a review
News & PR
Ten Tips on Using YouTube for Business
YouTube currently gets 3 Billion hits a day with over 490 million unique users worldwide per month, which presents an incredible opportunity to increase the online visibility of your brand.
Trust in Google
Acquiring trust in your brand or service offering via the Google search results pages, requires more than just compliant website code and quality content management?
Key Contacts

Mr Craig McKenzie
Director
Tel: 08452606161
Email: craig

brilliant.ltd.uk
Opening Hours
Monday
08:30 to 17:30
Tuesday
08:30 to 17:30
Wednesday
08:30 to 17:30
Thursday
08:30 to 17:30
Friday
08:30 to 17:30
Saturday
Closed
Sunday
Closed