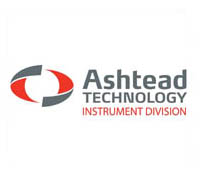 letchworth

ashtead-technology.com
Phone: 0845 27 [Reveal]
Fax: 0845 270 2708
Welcome to Ashtead Technology Ltd
We stock a huge range of instrumentation available to the UK and mainland Europe at a moment's notice, with a technical support service that is second to none.

From a short-term, one-day rental to longer-term programmes, we always have a solution to meet our customers requirements and can advise the best way of getting up-to-the-minute equipment into the hands of those who need it. We are also official UK distributors of sales products from industry-leading organisations like; FLIR, RAE Systems & TSI Instruments.

Ashtead Technology's technical support enables effective and efficient use of all our instrumentation and we can also assist in maintaining the equipment that you may already own, so be sure to ask your sales representative about our repair and calibration services.

Our products areas are as follows:
Environmental Monitoring
Ashtead Technology offers a comprehensive fleet of environmental monitoring equipment. We specialize in analysers, detectors, monitors and samplers for almost every environmental application from some of the most trusted names in the industry; Geotechnical, RAE Systems and YSI to name a few.

Customers rely upon us for our extensive availability of equipment used for water-quality monitoring, gas monitoring, indoor-air quality sampling, landfill gas analysers and many more applications. We also aim to be your single source supplier for not only your instrument requirements, but also for accessories and consumable items you need to get the job done.
The Geotechnical GA5000 Landfill Gas Analyser
Health & Safety
Ashtead Technology offers a large range of Health & Safety instruments. We specialise in carrying analysers, detectors, monitors and samplers for industrial hygienists and occupational health & safety personnel to assess workplace air quality. Environmental Consultants, Engineers, Health & Safety Professionals and Industrial Hygienists also rely on us to meet all of their noise, vibration and indoor air quality monitoring equipment needs.

We also offer a wide range of meters and analysers for personnel testing and area monitoring for hazardous gases, as well as instruments to test for hazardous conditions during pre-entry and while workers are in confined space applications.

Ashtead Technology carries instruments from some of the most trusted names in the industry such as Casella, Cirrus, and TSI Instruments to name a few.
The Casella CEL-490 Noise Monitor
Non-Destructive Testing
Ashtead Technology offers the most comprehensive fleet of non-destructive testing instruments in the industry. We specialise in providing instruments for applications used in science and industry to evaluate the properties of a material without causing damage.

Ashtead provides flaw detection equipment for most methods where applications involve inspecting metals and welds, and ultrasonic inspection instruments to conduct examinations on steel, metals and other alloys. Inspectors rely on Ashtead for all of their eddy current instruments when looking for small cracks and other forms of discontinuities at or near the surface of a material, and when your plant maintenance mechanical integrity program calls for tank and vessel inspection instruments you can rely on Ashtead to have the instrumentation you need.

Once again we carry instruments from some of the most trusted names in the industry such as Cygnus, Niton and Olympus.
The Olympus OmniScan MX Flaw Detector
Visual Inspection

Ashtead Technology offers a huge range of visual inspection instruments. We provide instruments which include high-speed imaging, industrial inspection, pipe and tube inspection, and thermal imaging equipment. When performing plant maintenance or periodic preventive maintenance, certified integrity inspections or internal inspections we can supply you with all of the tank and vessel instruments that your job requires.

Ashtead Technology supply instruments from leading industry names such as FLIR, GE, Minicam and Olympus.
CEMS

Ashtead Technology's CEMS division services customers worldwide from our ISO 9001 certified facilities. The Chicago, US and UK locations are proud to offer a comprehensive fleet of emissions and ambient air monitoring equipment to rent, as well of EPA protocol gases. These facilities are manned by our highly-skilled teams of technicians with over 40 years of combined experience working in the CEMS industry.
www.ashtead-technology.com
Related Products and Services
FLIR Thermal Imaging Camera

Geotech TDL-500 FID Laser Methane/Gas Analyser

Casella d-Badge Personal Noise Monitor

Olympus Omniscan Ultrasonic Flaw Detector

RAE Systems MiniRAE Gas Monitor

5

stars based on

1

customer review
Write a review
By SGS (Holland), SGS (Holland)
We were delighted that Ashtead was prepared to make the extra investment to meet our needs…the benefits of renting from Ashtead were that we knew we could rely on the instrumentation to be delivered on time and ready for immediate use.
Was this review useful?


Key Contacts

Mr Josh Thomas
Business Development Manager
Tel: 0845 270 2707
Email: josh.thomas

ashtead-technology.com

Mr Jay Neermul
Sales Manager
Tel: 0845 270 2707
Email: jay.neermul

ashtead-technology.com

Mr Stewart Curtis
Marketing Executive
Tel: 0845 270 2707
Email: stewart.curtis

ashtead-technology.com

Ms Kelly Smart
Operations Manager
Tel: 0845 270 2707
Email: kelly.smart

ashtead-technology.com
Payment Methods
BACS
Cheque
Delta
Maestro
MasterCard
Visa
Visa Debit
Events & Shows
WWEM - Water, Wastewater & Environmental Monitoring
AQE - Air Quality and Emissions Show
Opening Hours
Monday
08:30 to 17:00
Tuesday
08:30 to 17:00
Wednesday
08:30 to 17:00
Thursday
08:30 to 17:00
Friday
08:30 to 17:00
Saturday
Closed
Sunday
Closed