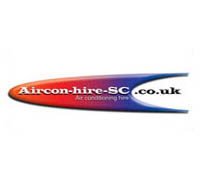 office

aircon-hire-sc.co.uk
Phone: 0845 09 [Reveal]
We specialise in Air Conditioning, Dehumidifier and Heater hire and are based locally on the South Coast serving Hampshire, Dorset, Sussex Wiltshire and the surrounding areas.

As a well established family run company Aircon Hire South Coast can provide you with our very high level of customer service. If you need to heat, cool or dry out your environment, you can rest assured that our experienced engineers will assess and provide the best solution. We don't just deliver, we install our units to maximise their efficiency, Keeping your business running with minimum disruption is key. You'll receive fast response to emergencies or out of hour's service if needed.

We have many satisfied customers from a very wide range of businesses and proved our products including the types of customers listed below. Just call us on 0845 094 0547 and we can help you too .....

Offices from small enterprises to national serviced and managed offices. You'll get the right equipment and service to ensure your staff and clients are kept cool so morale and productivity is kept high.
Computer environments from single computer server rooms to International Corporation server and global data centres. Whatever the size, we provide air conditioning hire on both long and short term contracts for many types of computer environments from Supplying emergency breakdown cover to year round cooling for your computers. This enables your businesses to continue operating, thanks to our fast and efficient response times.

Event and function cooling including nightclubs, hotels, weddings, public ceremonies and other functions and events From cooling your VIP areas to specific cooling requirements Aircon Hire South Coast provides you with the best cooling solution.

Retail : from small retailers, coffee chains shop to large department stores
Aircon Hire equipment will ensure your customers and staff are kept happy and stay with you.

Military and commercial test environments : We have provided and can supply you with cooling solutions when you need them using our engineers that have signed the Official Secrets Act.

Industrial manufacturing sites and laboratories : providing spot cooling and full area cooling for production sites, workshops and office areas Whatever your business Aircon Hire will provide the cooling, heating or drying solutions you need Working with so many different types of businesses and situations we have realised that flexibility in our service is important. Whether you want a one day hire to cover an event, summer cooling or year round cover, we'll provide the best deal for when you need our service. Just call us on 0845 094 0547 to discuss your requirements with our experienced engineers.
Related Products and Services