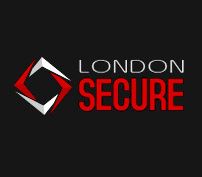 mail

london-secure.co.uk
Phone: 0845 23 [Reveal]
Fax: 0845 230 1366
London Secure offers the most comprehensive range of security solutions available to prevent your premises being burgled via vulnerable windows and doors. We survey your premises and offer unique solutions, often based upon a mixture of physical security products, to suit your individual application. Steel Security Doors, Retractable gates, Security Shutters, Crime Shield/Crime Screen Grilles, Window films, Steel bar sets and often a combination of products suit your precise window and door security requirements. Insert the retractable gate picture next to this paragraph.



Razor Spike perimeter wall security products help to prevent unwanted entry via walls and fences. Survey, supply and install to Legal requirements. Insert Razor Spike photo attached.




Polycarbonate Crime Screen grilles offer unobtrusive security to glazing vulnerable to attack. 8 mm thick clear polycarbonate securely fixed within a tough aluminium frame, often powder coated to suit the clients existing colour scheme, protects against break-ins and anti-social behaviour without detriment to your building's image. Insert the Protec picture next to this paragraph.



For transport authorities, London Secure reduces high bus stop maintenance costs, caused by broken glazing, by replacing glazing with perforated steel grilles that are later backed by a full maintenance and cleaning service. The system is tried and tested in the UK to great effect.
Security shutters provide strong, long term security for doors and windows, to deter against burglary and protect against vandalism and other criminal damage. They are ideal for securing buildings that are unattended 'out of hours'. Our security shutters are smart in appearance, quiet and easy to operate and give complete protection against forced entry.


For immediate service and impartial advice, contact London Secure now!

Related Products and Services

0

stars based on

0

customer reviews
Write a review
Associations