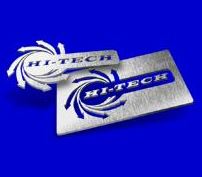 sales

htsm-ltd.co.uk
Phone: 01903 7 [Reveal]
Fax: 01903 711 227
Welcome to Hi-Tech Sheet Metal Ltd
Welcome to Hi-Tech Sheet Metal we specialise in Sheet Metal manufacturing offering a wide range of products to meet customers specifications as well as supplying sub contract services.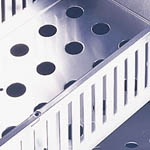 We supply to various industries including:



Marine Engineering / MOD

Medical / Laboratory

Specialised Vehicle / Commercial

Electronic / Computer

Air Conditioning / Ventilation

Electrical / Control

Heating

We operate from our own 30,000 sq feet factory and are based in West Sussex. We know that only the highest quality manufactured products are good enough in today's industries and for this reason we are members of The Federation of Small Industries, Sussex Enterprise and are seeking the European Standard ISO 9001-2000.


Specialists in Fine Limit Sheet Metalwork Fabrication
and High Precision Laser Profiles

Some of our Products:

TRUMPF L4030 3.8Kw Laser Centre (Windows controlled – max sheet size 4.0 x 2.0mtrs x 20mm) Auto loading system with lights out capability.

TRUMPF L3030 1.5Kw Laser Centre (Tops 100 CAD/CAM – Maximum sheet size 3.0 x 1.5mtrs x 15mm) Auto shuttle table loading system.

WEIDEMANN C2500 CNC Punch (30 stations 4 large auto index – max sheet size 2.5 x 1.25 x 6mm)

STRIPPIT 1500H/30 CNC Punch (42 stations 4 large auto index, multi tools – max sheet size 3.0 x 1.5 x 8mm)

AMADA HFB 170/4 Press Brake (Multi axis with a 170 tons x 4mtrs Folding capacity)

LVD PPI 110/30 CNC Press Brake (Folding capacity 110 tons x 3mtrs with 8 axis)

LVD PPEB 80/25 CNC 2D/3D (Windows controlled Press Brake (Folding capacity 80 tons x 2.5mtrs x 8mm)

SAFAN SK50 Manual Brake Press (50 tons x 2.5mtrs x 6mm)

YSD CNC Guillotine (Cutting capacity 4mtrs up to 8mm thick)

HAEGER BUSH INSERTER 824 WITH AUTOFEED

1.5M BUTFERING DEBURRER / GRAINER

MECAL DOUBLE HEADED MITRE CNC EXTRUSION SAW

VCM 905 VIBRATORY STRESS RELIEVING MACHINE

EDWARD PEARSON Power Rollers (Maximum sheet width and thickness 4ft x 3.0mm)

BIANCO 370A Fully Automated Band Saw Line

THOMAS SEMI-AUTO Band Saw

STARTRITE Vertical Band saw

SUREWELD PFP 200/350 160KVA Spot Welder

TECNA 25Kva Spot Welder

TUCKER 2000 Stud Welder (Maximum stud size 8mm) also a new stud welder just delivered

4x LINCOLN TIG Welding Plants (300 Amp Square Wave)

4x BUTTERS MIG Welding Plants (250 Amp)

VARIOUS FLY PRESSES

VARIOUS PILLAR DRILLS

TUBE MANIPULATORS

SUB CONTRACT
Operations used: -

CNC Machining (all types), Forming, Stamping, Metal Spinning, Metal Etching, Pre Treatments, Heat Treatment, Plating, Powder Coating, Silk Screening, Wet Spraying, Plastic Coating. And lots more…

Please ask if we do not have a subcontract requirement listed. We have a wide range of suppliers.
Please visit our website to find out more
Related Products and Services