First time here?
Pellentesque habitant morbi tristique senectus et netus et malesuada fames ac turpis egestas. Vestibulum tortor quam, feugiat vitae, ultricies eget, tempor sit amet, ante. Donec eu libero sit amet quam egestas semper.
Businessmagnet Apps
Browse the UK's leading b2b search

engine on the move, store contacts, email suppliers fast and from anywhere in UK
more info
Activity Feed
Power Capacitors Ltd
Place pointer

here

to reveal number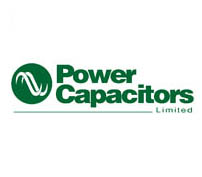 Welcome to Power Capacitors Limited
Welcome to Power Capacitors Limited, support British manufacturing and minimise your company's carbon footprint by reducing your electricity bill.

Established in 1973, Power Capacitors Limited is one of the few remaining manufacturers of Power Factor Correction equipment in the UK. The company also manufactures the TRANSWAVE Converter – Britain's Favourite 3 Phase Converter"

Power Factor Correction equipment (PFC) is designed to monitor and maintain the amount of energy drawn from your electricity supply. A poor power factor (aka reactive power charge) often incurs punitive penalty charges from your electricity provider.

Power Factor Correction equipment helps eliminate these losses, increasing energy efficiency and overall supply availability. PFC investment is supported by the carbon trust loan scheme.
Contact us for more information via phone or email
Products and Services
Payment Type
Select the payment types that you accept below
Payment Terms
Select the payment Terms below
Login to your account to add more information to your advert
Adding more information to your advert is a proven way to increase the enquiries your advert is generating.
You can add or edit all contact information, opening hours, photo's, business description, upload press releases and a whole lot more.
Login below to take full advantage of your advert